AJ was released on Type 1 and Type 2 bodies. As far as we know, AJ was the only T1 Mego with both plastic pins and the more familiar metal rivets.
Rarest of all is AMIGO. This horrible Montgomery Ward's Exclusive from 1974 sold for 99 cents as oppossed to 1.52 for AJ. Rubber arms, straight legs (often with two right feet), red jumpsuit. Pretty hard to find, but really, how much would you pay for this thing?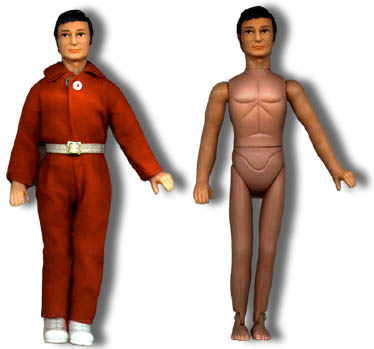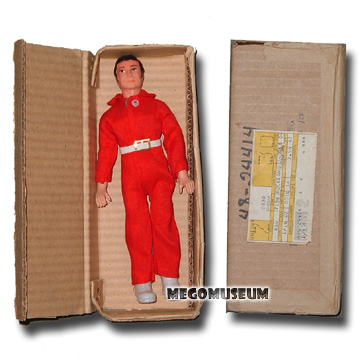 Amigo in his mailer box, the only known packaging for him.