All the news that's fit to print (and then some) on the world's best Mego website, The Mego Museum. Subscribe to our RSS feed and gets updates on new additions to the galleries, changes on the website, and more!
Monday, July 16, 2007
Green Arrow Header Card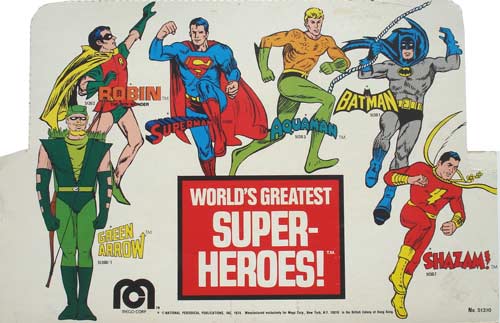 Very cool addition to the Display Box gallery today, the newly discovered Green Arrow header card from the World's Greatest Superheroes.