Robin with Removable Mask!

MegoHead Factoid!

One of the rarest of all action figures, Robin with removable mask, is considered a holy-grail Mego piece.  This figure has been found only in solid box and first issue window boxes.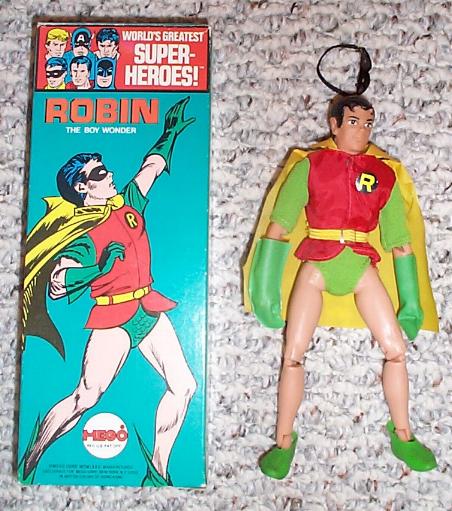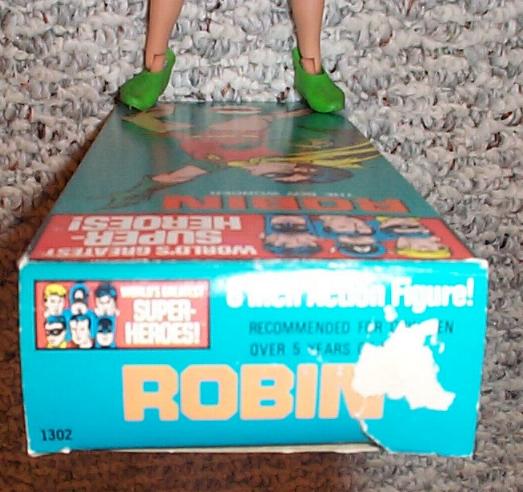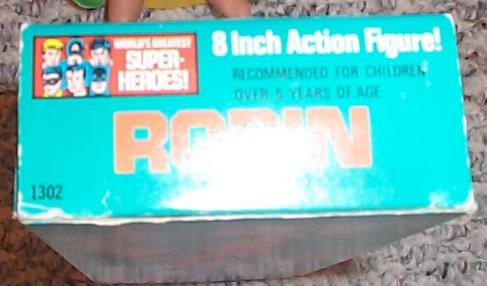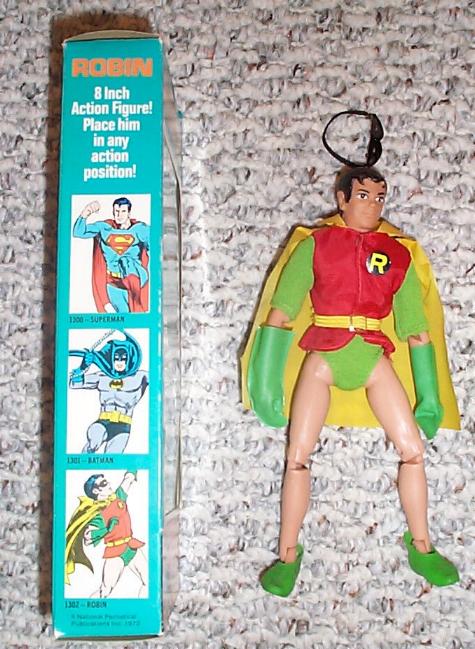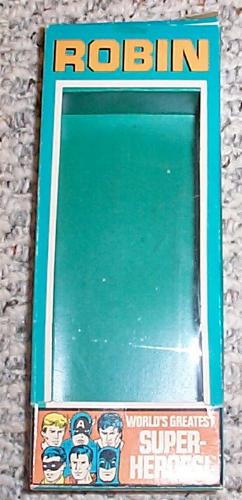 How can you tell the difference between a first and second issue window box?  First issue window boxes do not have a TM symbol by names.