Purdy is one of three action figures Mego was to have issued based upon the revamped Avengers TV show.  Using the 9" male and female body developed for the companies UK Dr. Who line, the characters of John steed and Gambit would have also been issued.   Each New Avengers action figure would have featured either a arm or leg action movement similiar to those used for the companies 9" sport action figures.  But as fate would have it the show was not a hit and UK retailors responded poorly to the action figure line.  Mego, quick to recoup its loss, quickly changed their New Avengers plans by issueing Purdy as a stand alone fashion doll.  Using a generic blow molded body, Purdy was a success and was available for over two years with a line of outfits. 

Back of bubble card package and a hat sent to John by a reader in Africa that claimed it belonged to Steed..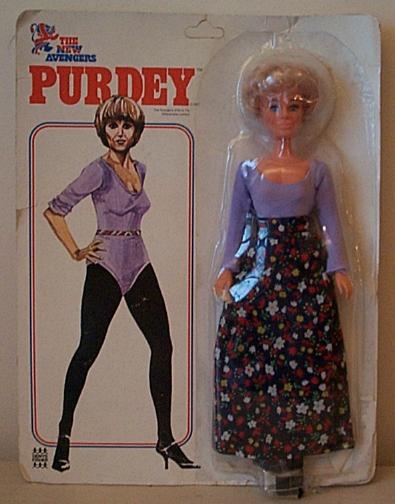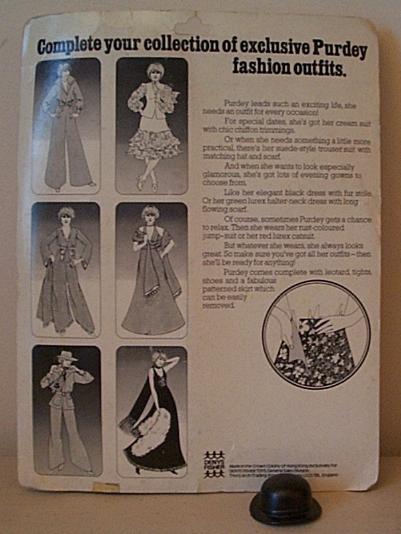 MegoHead Factoid!

Did you know that Purdy is one of the few Mego figures to have cross appeal?  She is desired by MegoHeads, fashion doll collectors as well as Avenger fans.