CB McHaul: The Bad Guys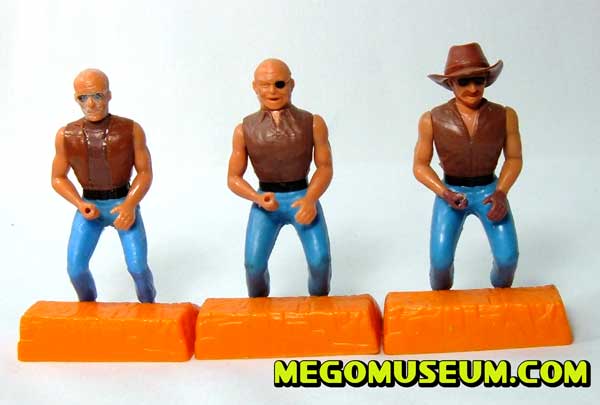 Above are Joe Marconi (Two Tons of Trouble!) Bad Leroy (The One Eyed Whopper (!?) and Prof Braine (The Mad Mastermind) Two of these guys would be retooled in Jimmy Squeaks and Wheels Willy, bad guys for the Mego Chips line..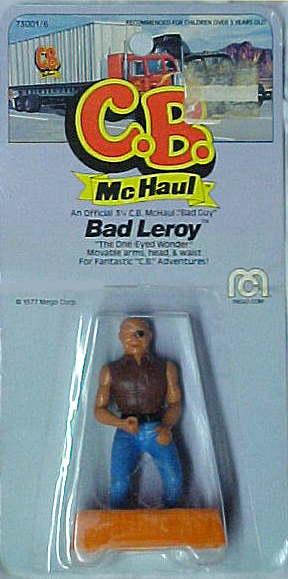 Carded CB figures are difficult to find, Bad leroy or Prof Braine are the most commonly found. Possibly because they already come with the truck playset or that the villains just didn't sell. It's a challenge to get all nine figures on the card. As seen here the style emulates the Comic Action Heroes line.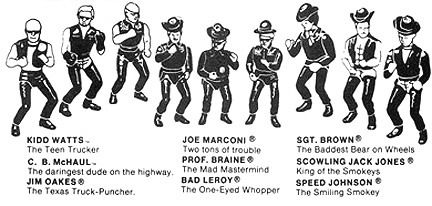 Mego Reproduction art of the cast of CB Mchaul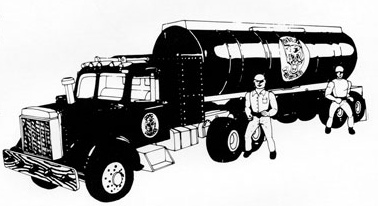 Bear Masher Reproduction Artwork, for more, check out the Mego Reproduction Artwork Gallery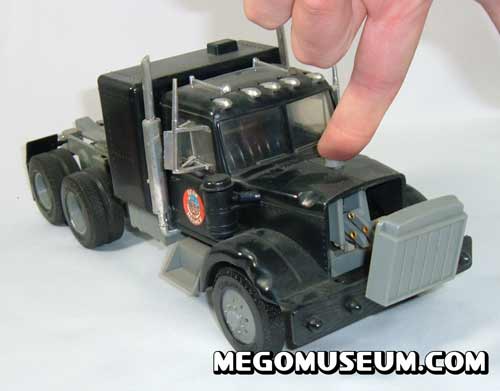 The Bear Masher didn't have a CB radio like the CB McHaul rig did, instead it had some neat action features such as this cool battering ram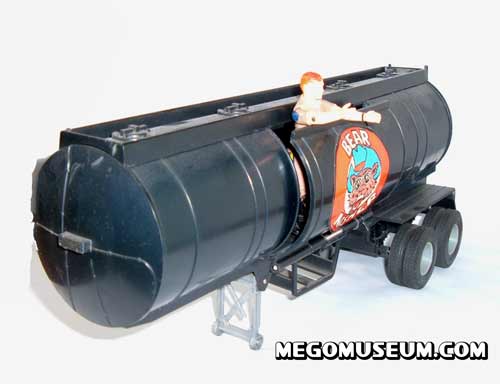 Watch out Sarge! The Bear Masher also came with a secret trap compartment. The Mego sales materials say the gang stole it. Former Sales Manager for Grand Toys, Charles Marshall told me that the rig itself was inspired by the classic Spielberg TV Movie "Dual" It certainly has more than a passing resemblance to that vehicle.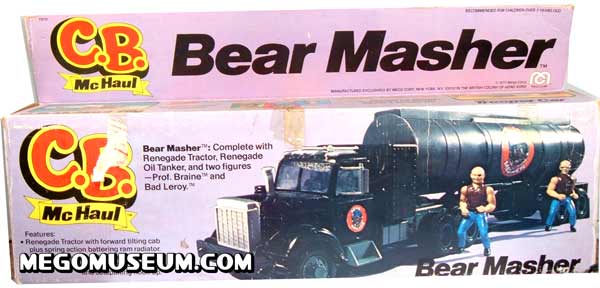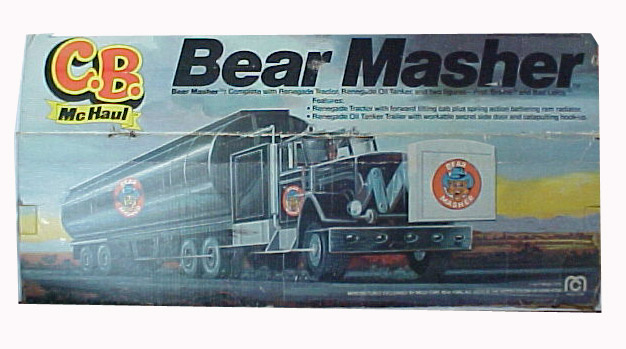 The Bear Masher artwork was done by Mego artist Harold Shull. Instead of a Loud Speaker the Bear Masher came with two figures, Bad Leroy and Prof Braine. Joe Marconi was only available as a carded figure and is the most difficult to find of the three.