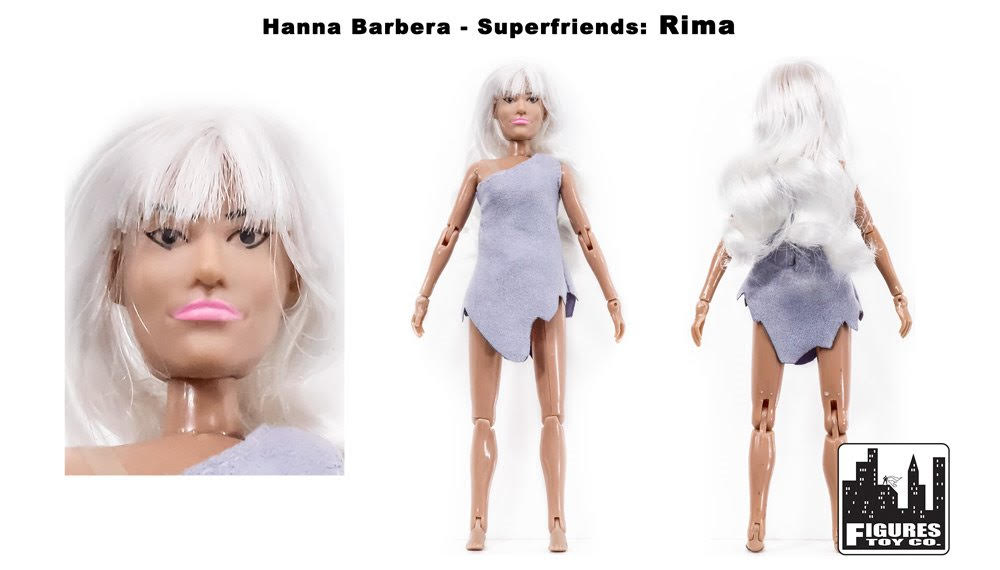 It's a jungle out there, and that's where this figure feels right at home! This week's #MMFTCNEWS features another up close look at something from the Super Friends line, as Figures Toy Company unveils their retro figure of Rima, The Jungle Girl!
A character who was established in various forms of entertainment long before she was a part of the Super Friends, Rima is known for being a guardian of land and animals. Super Friends fans may recall that in her first appearance, she aided Batman and Robin in putting out a forest fire, and later helped Wonder Woman save scientists from the River of Doom. Now, the Jungle Girl leaps into action as part of FTC's 8 inch series of Super Friends, where she can go up against Lex Luthor and his Legion of Doom!
Rima The Jungle Girl is just one of the many fan favorites being put into production at Figures Toy Company. Their plans for future DC Comics releases include sets of characters based on Swamp Thing and Watchmen, as well as additions to popular lines like Batman and Teen Titans! FTC's official website www.figurestoycompany.com features all available products from all of their licenses, such as their KISS figures, classic cartoon stars from Hanna Barbera such as Scooby Doo and Jonny Quest, and even playsets and vehicles for your DC superheroes like the Batcave and Batmobile! Don't forget that you can find daily updates about available and upcoming items across all of FTC's social media pages, and another exclusive will be waiting for you right here next week when Figures Toy Company delivers more #MMFTCNEWS!