Doctor Zarkov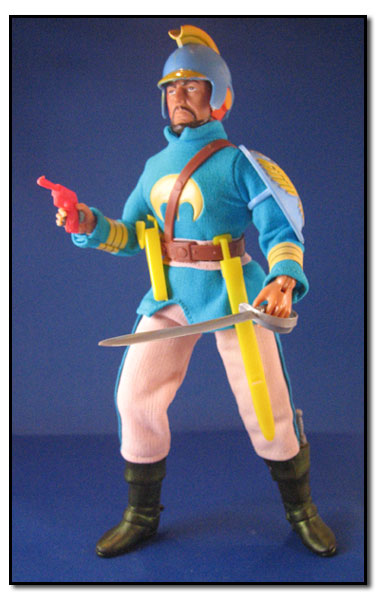 Mego Dr Zarkov
Dr Hans Zarkov is one cool item, luckily Mego didn't give him the paunchy body he's often depicted with..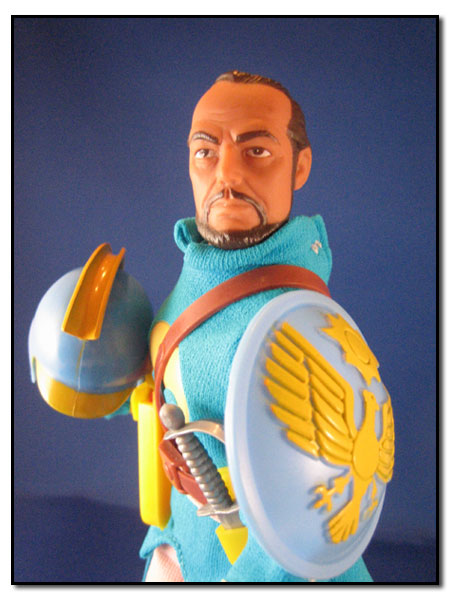 Pics of Rob Chatlin's collection by Scott C Adams. Thanks to Rob for helping get all of this accessory information straight. Here is a detailed list of what every Mego Dr Zarkov should have:
MEGO ZARKOV CHECKLIST
Suit Top / Pants
2 Rubber Boots
Shield (w/ handle on back)
Sword w/ Curved Hand Guard and clip-on Sheath
Yellow gun w/ brown Holster (with flap)
Boot Knife w/ Sheath
Red "Wrestling" head gear
Blue Helmet
Below is a pic of the known boot variations, as you can see some have a green sparkly look the them as opposed to flat black.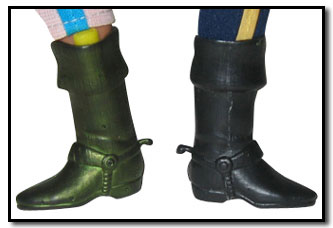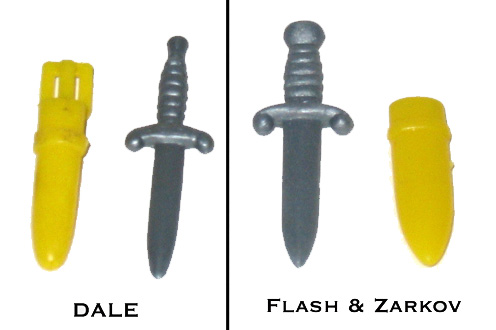 This Different Daggers in the series, note that Dale's is smaller and more "Feminine".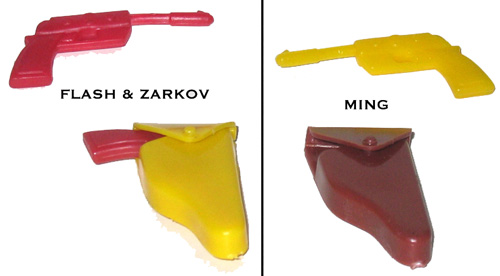 The Laser Gun was later reused for the Superman 12" Line as General Zod's.