A rare find, this mint condition AJ Campmobile
is vividly colorful. It came with an AJ in a blue jumpsuit of higher
quality than the standard thin nylon baby blue jumpers. Pics by
Rob
Chatlin from his collection.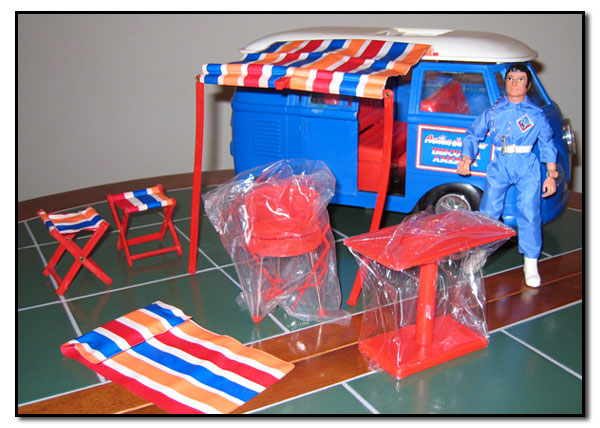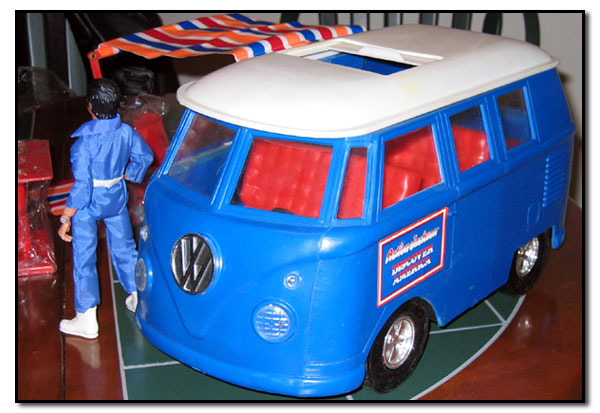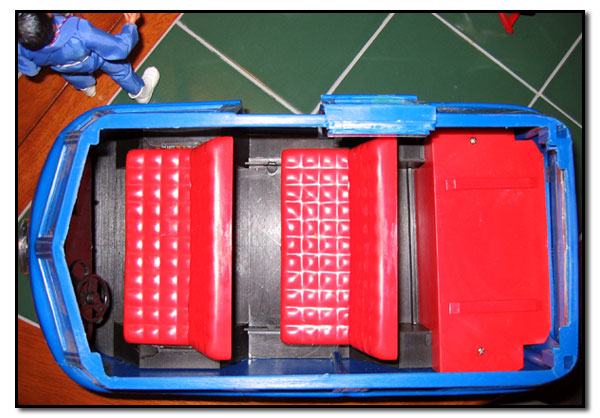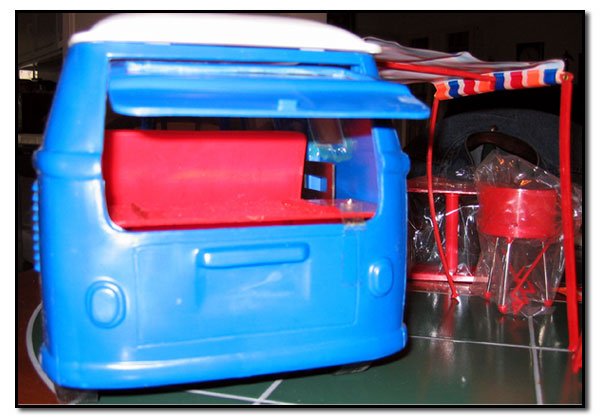 This example was a catalog mailer and came in
a plain brown box. The figure was presumably sold as a set in a
catalog.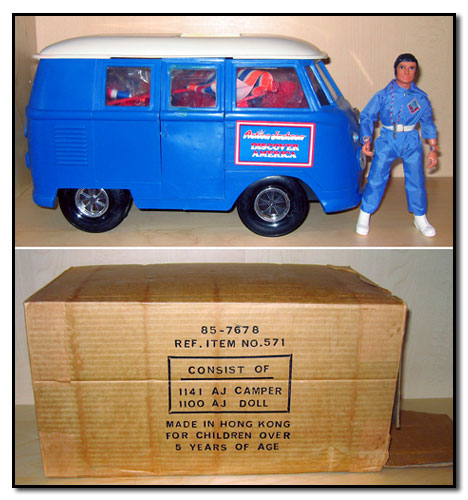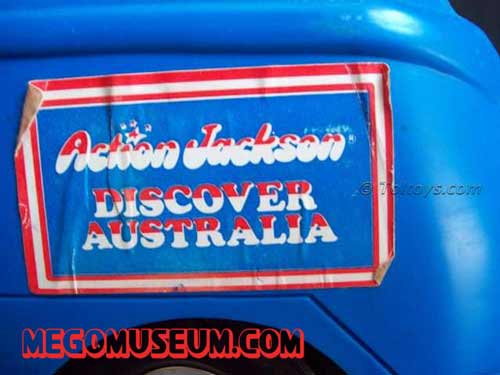 In Australia, "Combi Vans" are very popular which meant Australian manufacturer Toltoys had theirs specifically made for the Australian market with this "Discover Australia" sticker. This image comes courtesy of the amzing Toltoys Kid website.
As with many catalog shots, this Campmobile spread
shows some features that didn't make it to final production, such
as black and metallic parts on the grill.