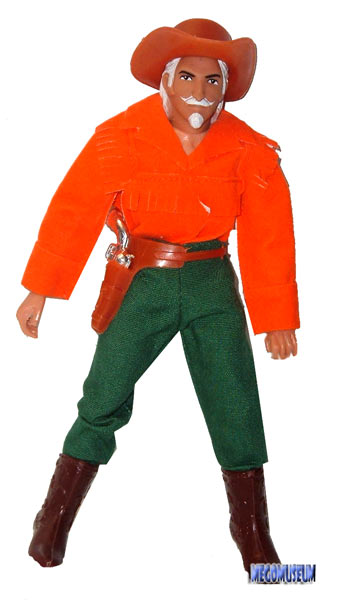 Kit Carson, is one of Tex Willer's closest friends and allies and seems to be based upon the actualy American historical figure.
The Mego Kit Carson Figure like all in the Tex Willer line, cleverly reuses existing Mego parts from the American West line, but it's done in a way that it doesn't interfere with an accurate depiction of the character. the Mego Kit Carson head was also used for King Arthur , and  Buffalo Bill Cody. Kit's Shirt is a bright orange version of the Buffalo Bill Shirt with bright green pants.

Kit Carson's head sculpt was reused more than once at Mego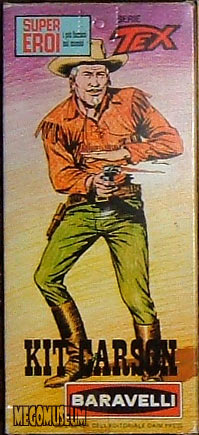 Cool Action Pose:The Kit Carson packaging is some of Mego's finest work, like alot of foreign product it not only carries the Baravelli Logo but the Mego logo as well.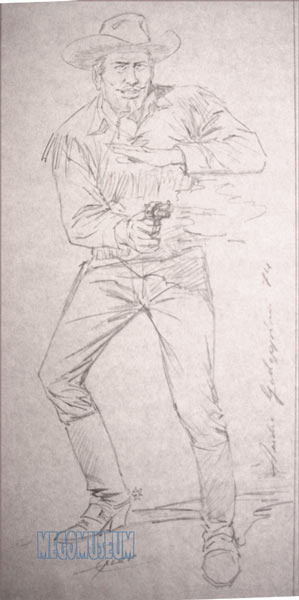 Holy Cow Dept: Courtesy of Super Collector Rudy Zerbi we have the original Mego Kit Carson Box art as drawn by Galep. Truly one of the cooler discoveries of the last ten years. Many thanks to Rudy for sharing this wonderful piece of Mego history.
Kit Willer: Original Accessories and Known Repros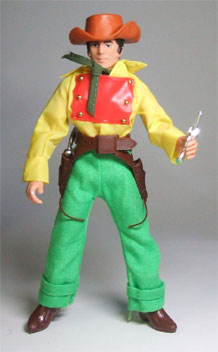 Kit Carson: Original Accessories and Known Repros