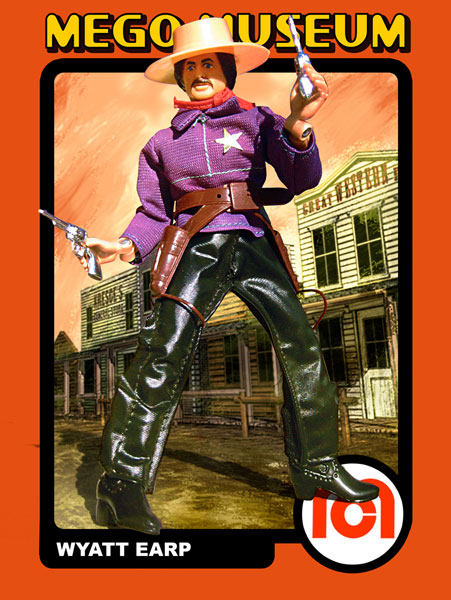 Introduction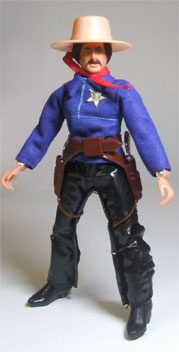 The Tombstone Lawman is wearing one of the more colourful outfits in the line. He comes with a set of six shooters (of course) and his pants have a simulated leather feel to them.
Mego never reused Wyatt's headsculpt so it is completely unique to this figure alone.

Solid Box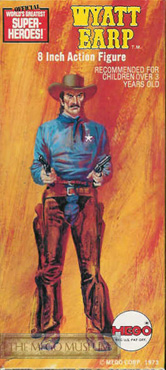 Another breathtaking box for this line, arguably some of the best packaging Mego ever produced.
Kresge Card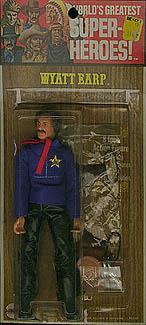 Like his AW compadres, Wyatt also came on a Kresge card and later a Lionrock card.
Timee Toys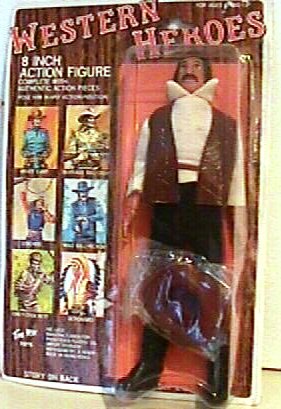 In the early 80s, Tim Mee toys reissued the Mego American West using different packaging. The Tim Mee reissues are easy to spot, the paint jobs are sloppier and the materials used slightly different. This picture is courtesy of Lou at Mego Like.
Artwork
New to the Museum are shots of the recently unearthed original artwork for Wyatt Earp. All pics are Courtesy of Vincent Cerbone.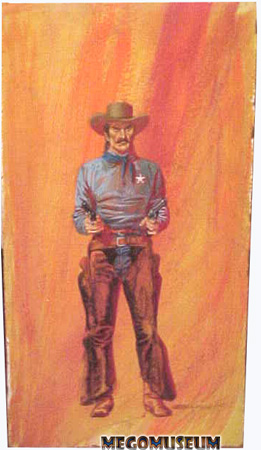 The print appears to be about 3X larger than the box itself, not uncommon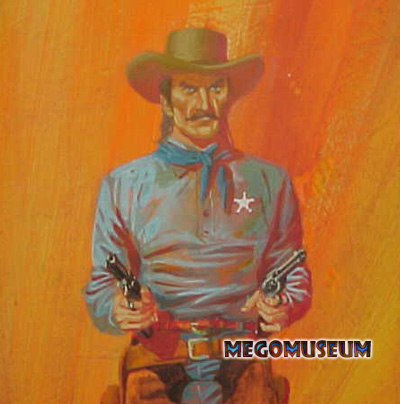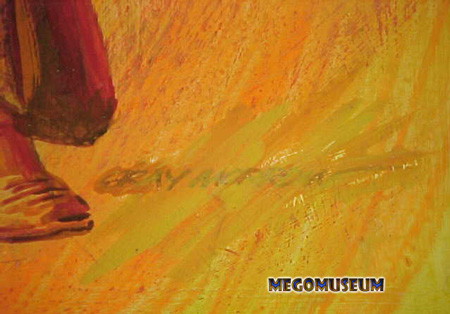 Here it looks like Morrow's signature was carefully removed for the packaging.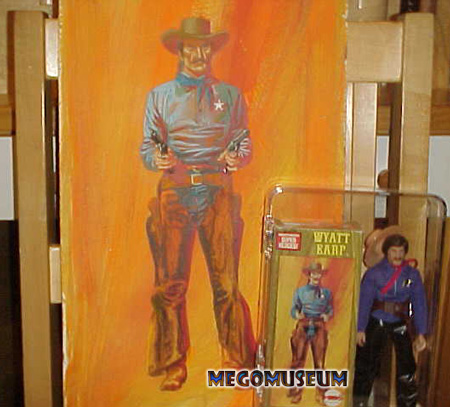 Not only a fantastic piece of toy history but a work of art that would look awesome in any home.