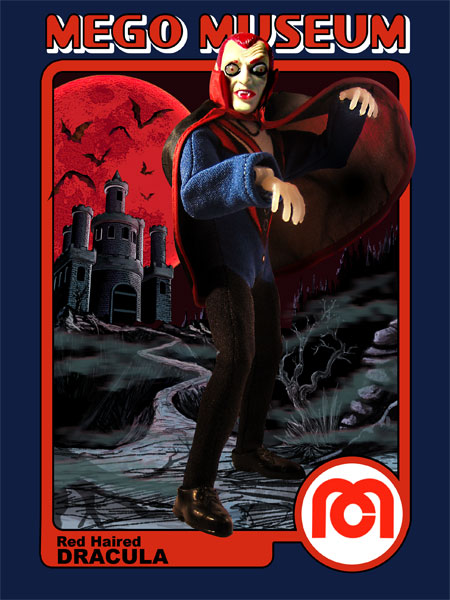 Smooth Hair Dracula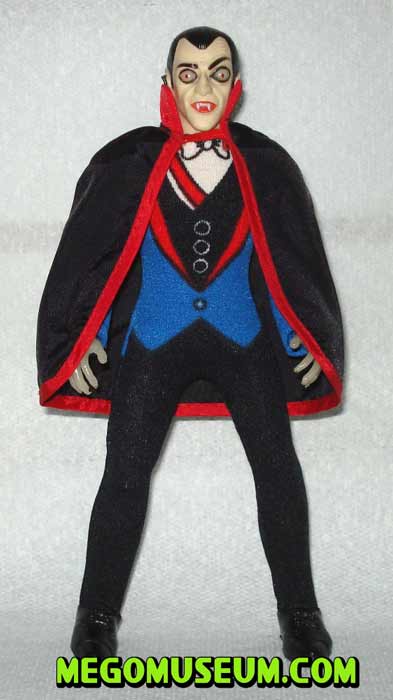 Smooth Haired Dracula is believed to be the first version of the Mad Monster figure, even though they were trying to be generic as possible the theory was that by using smooth hair Mego feared they were infringing upon Universal copyright. When this was discovered the figure was first replainted (see below) and then resculpted to add texture to the Count's locks.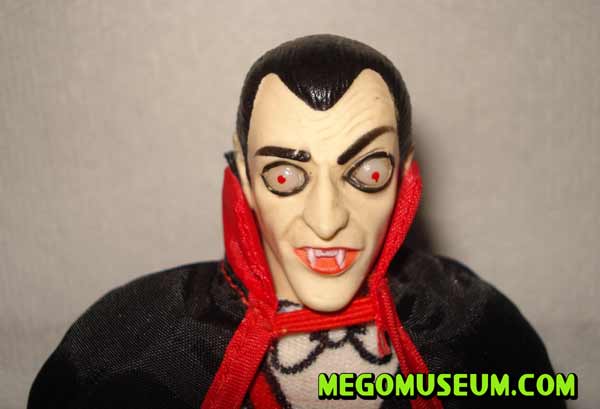 A close up of smooth haired Dracula, who is quite difficult to find (Picture courtesy of Charlie Balicki.
Red Hair Dracula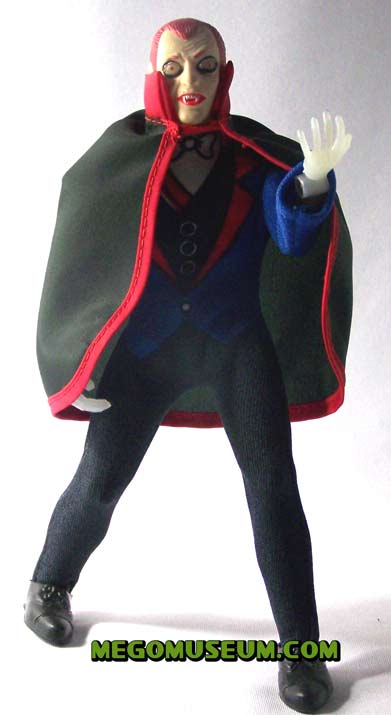 Red Haired Dracula is believed to be a quick fix on the part of Mego to correct any similiarities to the Universal Dracula make up, a similiar fix was done for Mad Monsters Frankenstein as well. There are not many known examples of red haired Dracula in the world (Watch out for the recent reproduction figures) so the run time must have been limited on these figures. (Pic courtesy of Palitoy)
Solid Boxed Dracula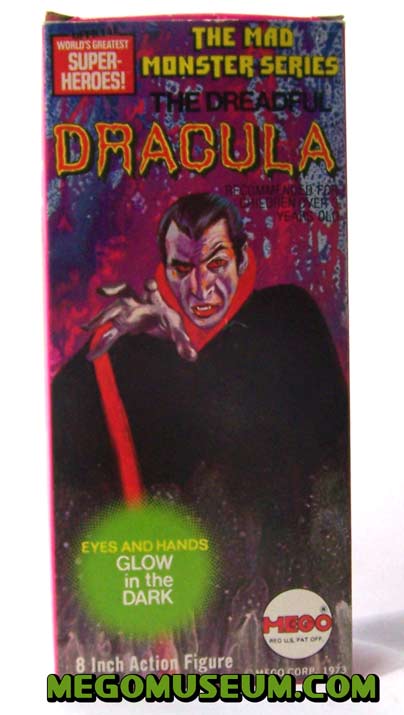 Red Haired Dracula is believed to have come packaged solely in the solid box as carded examples have yet to surface..