Battle Brigade
Battle Brigade was Palitoy Bradgate's name for the Lion Rock WW2 series. Already known for their great success with Action Man, Palitoy diversified with smaller formats (they had also released Spain's Madel Man as "Little Big Man") As usual Palitoy took their own approach with Battle Brigade, releasing the figures with "sealed Orders" and using a striking black box. Besides the obvious packaging variants with Battle Briagde (Unlike the other European releases the back of the packaging is generic through out the line) there are also many subtle equipment changes. The most notable is the change in the Navy Frogman, the European version came with a shark while the UK version has sticks of dinamite..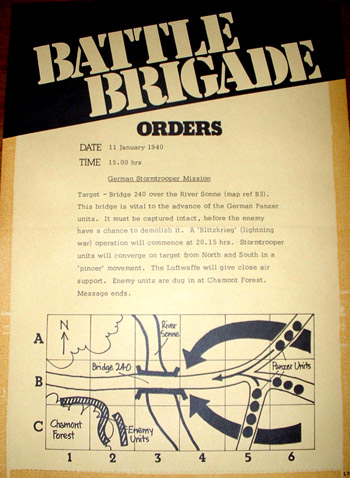 The toughest figures to find in the series are the British Frogman (he was renamed US frogman when marketed stateside) US Marauder and US Paratrooper. Mego Battle Brigade Checklist. British Troops: Frogman, Paratrooper, Artic Fighter, Commando, Australian Jungle Fighter. US Troops:Tail Gunner,Marauder,Infantryman,marine,Paratrooper,Fighter Pilot Axis Troops: Japanese Fighter Pilot, Japanese Officer, German Luftwaffe, U-Boat Commander,Stormtrooper,Afrika Corps, German Commando
Boxed Figures
(Click to Enlarge)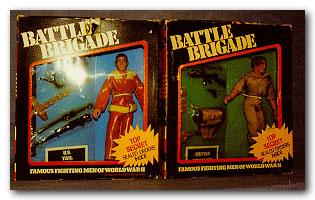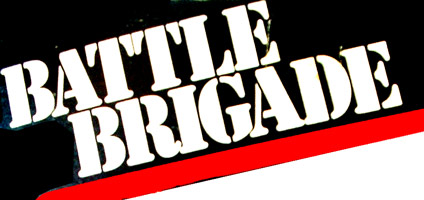 Special Thanks to Bill Kaufman and Vincent Cerbone for all the pics and information.