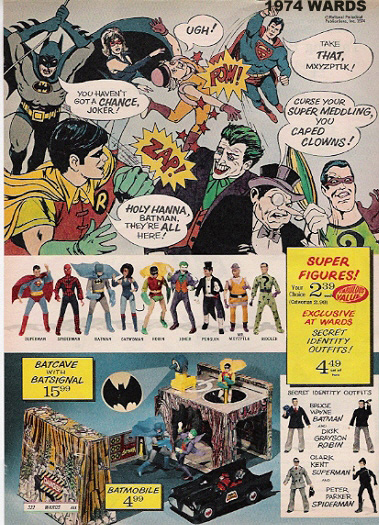 The Vault of Mego Christmas Catalogs
Other than the toys themselves, some of our strongest Mego memories may be the Department Store Catalogs of the 1970's.
Companies such as Wards, JC Pennys and Sears outdid themselves year after year with exciting, colorful pages that helped influence our letters to Santa.
Many of these players such as Montgomery Wards and Eatons are like mego, long since gone ,leaving only these great catalogs as their legacy.
Reunite with some childhood friends or just share the memories at theMego Forum.