Mr Paul Kirchner was kind enough to provide the Mego Museum with his original production sketches of the Eagle Force. Many of the characters differ from the end result and it's an interesting look at how a toyline is developed.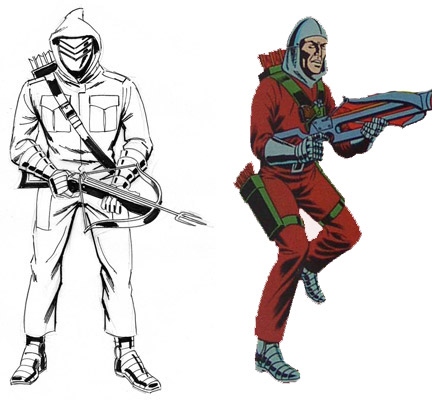 Baron Von Chill has a real air of menace to him in this concept sketch, next to him is the final design. One of the funnier annecdotes is that he was named after Mego VP Bill Baron, it isn't the first time that Mego would use the name Baron for an in joke.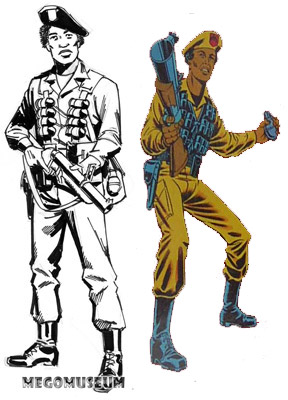 Zapper was renamed Sgt Brown for the official release and the name was used on another character.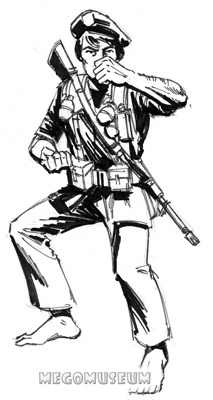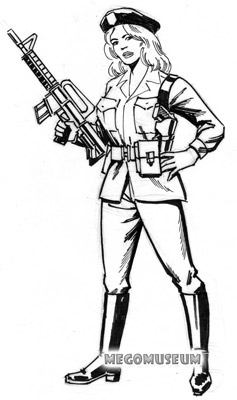 Eagle Force Members Kayo and Goldie Hawk didn't seem to stray from the original concept.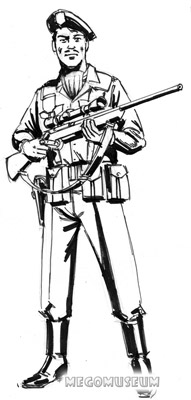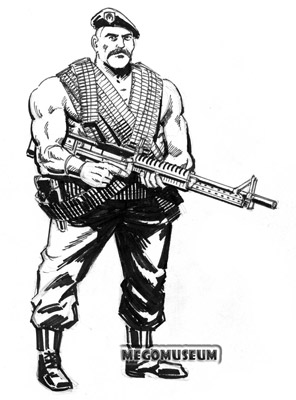 "Eagle Eye" became Stryker the sharpshooter while Turk became, well, Turk.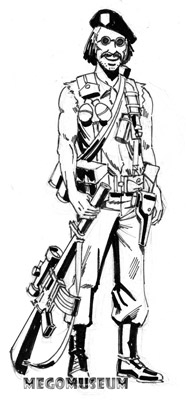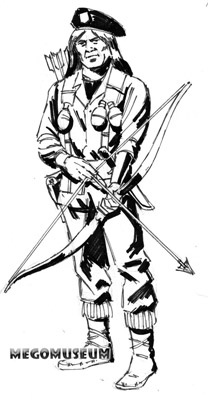 "Tilt" had his name changed to "Zapper" (taking it away from the original Zapper, Sgt. Brown) otherwise the electronics wiz remained on model. The production figure of Redwing did include his bow and arrow.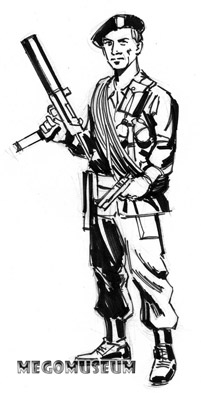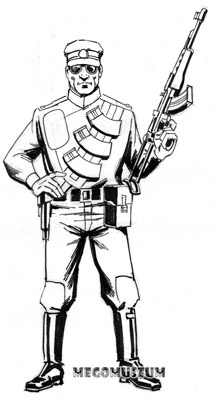 The Cat was another good example of taking a multi cultural approach with the line, next to him is the Shock Trooper wearing the trademark "dictator sunglasses".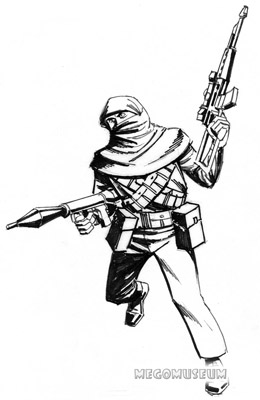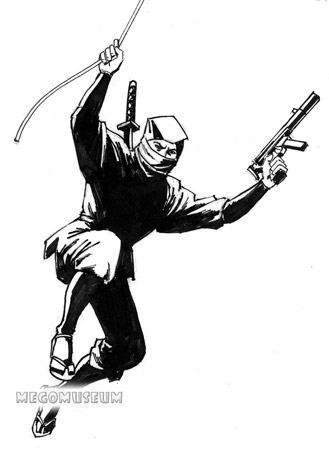 Nemesis became something a problem to market in Europe due to it's negative stereotype, "Ninja" became Savitar one of the more popular figures.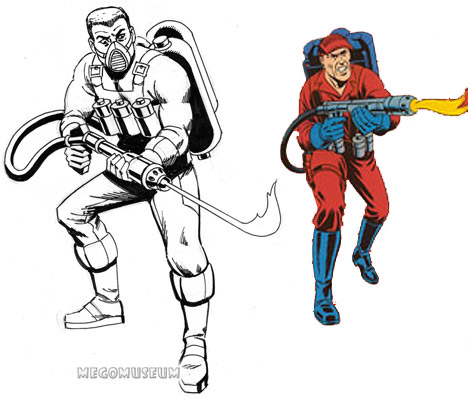 Pyro was another figure that recieved name as well as style changes, He was later named "Fireball" but it was quickly changed (although Fireball cards do exist in private collections) to the less threatening "Beta Man".