Mego Magna Heroes Hulk Card
Essentially a pasted together mock up, this card was probably used at toyfair to generate buyer interest states side in the Magna Heroes line.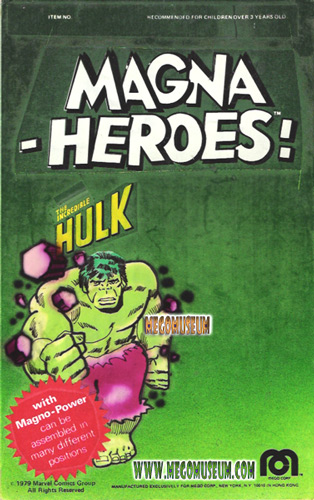 The reads 1979 and shows the Hulk used for the 1979 card as seen below:
When the toyline was released by Gig in 1980, they used the Neal Adams artwork that also adorned the Diecast heroes and Denim carded Mego pocket heroes.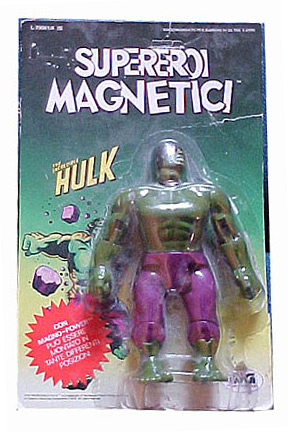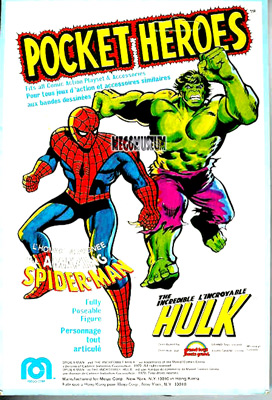 The Backer is a photocopy with the pictures glued on, notice the corrections in red pen.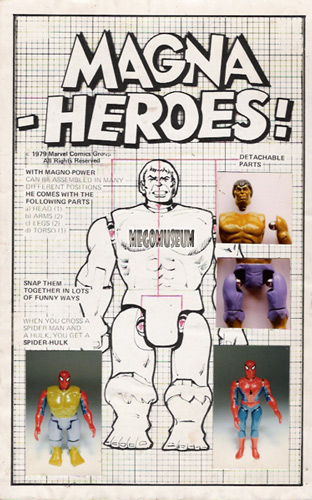 Sadly the line never took off in North America but it is nice to see how it might have looked. ( scans of card courtesy of Raj)