THE SUPER SAVERS
Another popular late seventies release, the Super Savers were yet another attempt to captilize on the growing Superheroes license Mego pioneered.
It was at one point rumoured these were a Canada only release but later evidence has shown that they were also released in the US.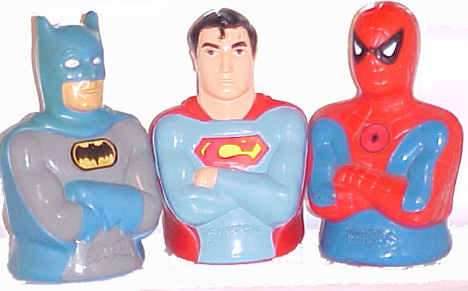 Our cast of Heroes: Batman, Superman and Spiderman (courtesy of Brian)
The Baddies.
Joker and Penguin are nicely done but it seems odd mego chose them over doing a Hulk Bank. (photos courtesy of Mark Bishop)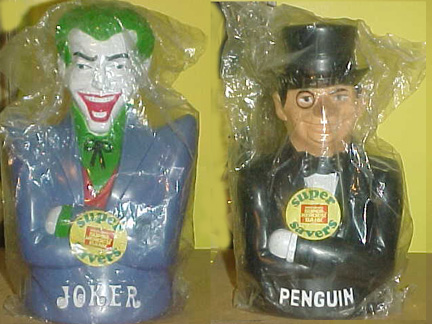 Vinny Cerebone provides some shots of the highly complex packaging.