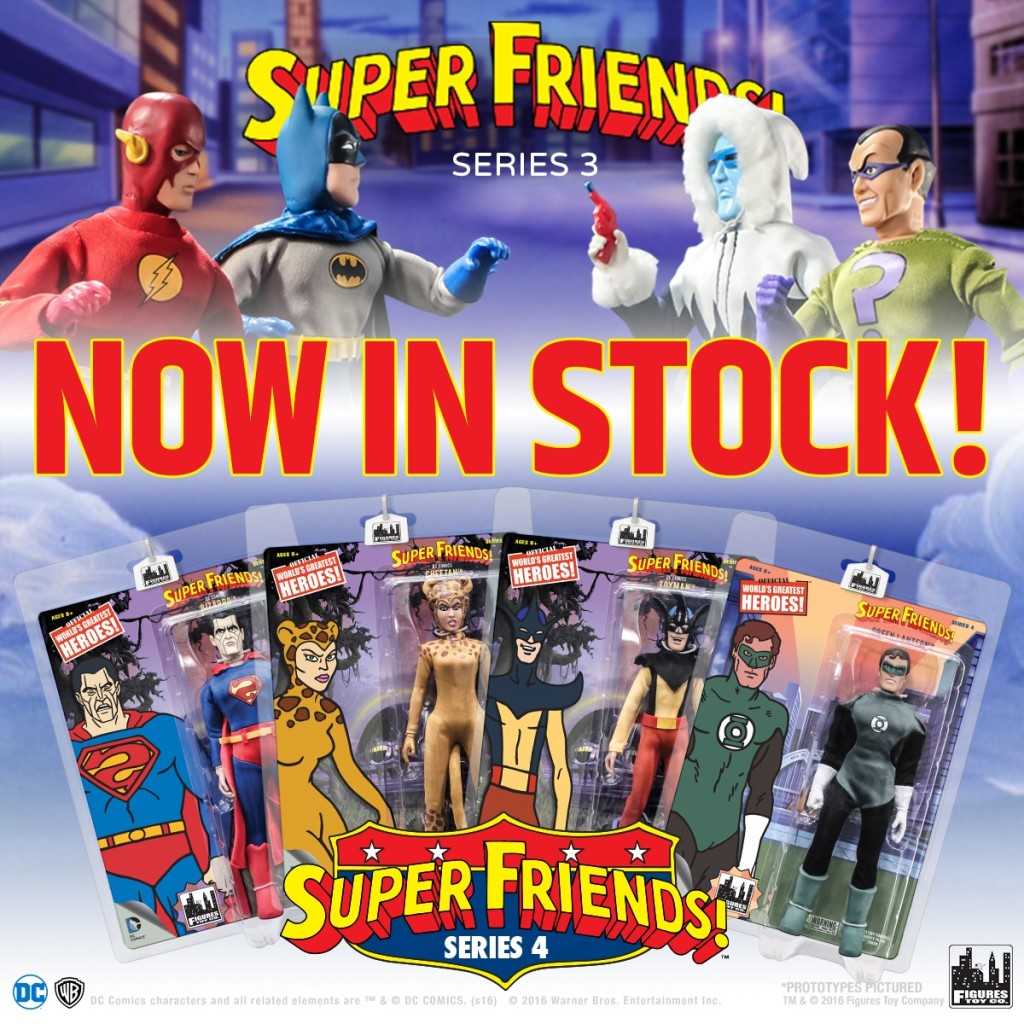 You don't have to head to the Hall of Justice to find your favorite Super Friends, because they've arrived at Figures Toy Company!  Series 3 and 4 of the Super Friends line, featuring iconic characters like Batman, Flash, and The Riddler, are now in stock!
These new Super Friends series also mark the first time members of the Legion of Doom have been made available!  Infamous foes like Captain Cold, Riddler, Cheetah, Bizarro, and Toyman can now do battle with the assortment of DC Comics heroes that have already been released!  Want your Super Friends Superman to set his sights on Bizarro? Will Wonder Woman wipe out the evil Cheetah? The time has come for you to make that happen!
Also in stock is the fourth DC Comics vehicle, the Metropolis Mobile Newsroom!  The newsroom comes with an exclusive Transforming Clark Kent figure, which means not only is he out there getting the scoops for the Daily Planet, but he's ready to save the world at the drop of a hat!
If you have previously place a pre-order, these items have begun shipping out to you.  For those who have been waiting, the wait is over! Figures Toy Company is where to find all of the new Super Friends figures and the Metropolis Mobile Newsroom.  All of the other DC Comics vehicles are still in stock, as are the earlier releases of the Super Friends, Batman Classic TV Series, and other terrific retro versions of your favorite heroes and villains!  Want to make sure you hear about future updates first? Use the hashtag #MMFTCNEWS on social media to stay informed on all of the action figure fun made possible by Figures Toy Company!
Figures Toy Company

Figures Toy Company specializes in manufacturing kiss action figures, Batman action figures and other retro mego…