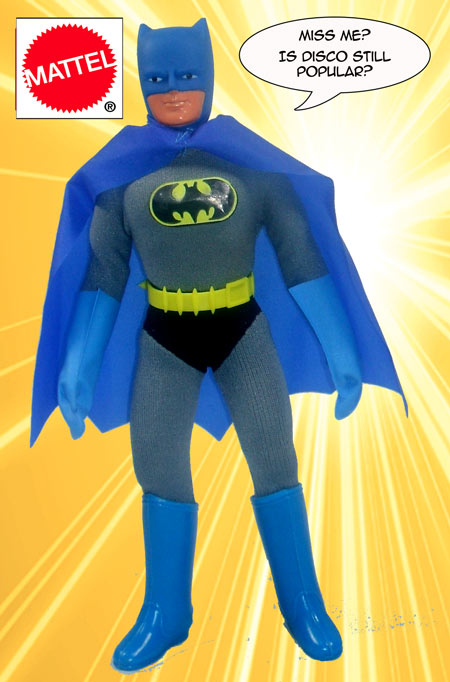 At the "Mattel and DC Comics: A Heroic Partnership" Panel at this year's San Diego Comic Con the big announcement was the return of the 8″ Superhero format!
It's the one Mego fans have been waiting for and something Dr.Mego (AKA Paul Clarke) and Joe Sena of EMCE toys have toiled on for ages.
It's a bright and sunny day in Megoland, for soon the heroes will return to toy store shelves before Easter 2010.
Wave One Includes:
Green Arrow