Enterprise Playsets are vacuform and very similiar to the pocket heroes batcave of the same year. A Vacuform Vulcan Shuttle is rumoured to have been released in Canada by Grand Toys.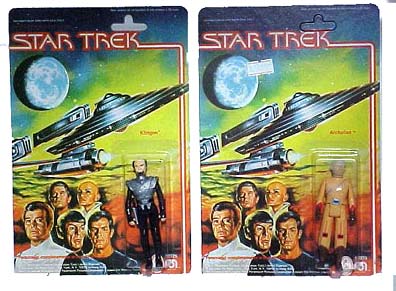 Klingon and Arcturian on Italian cards. (courtesy of Brain)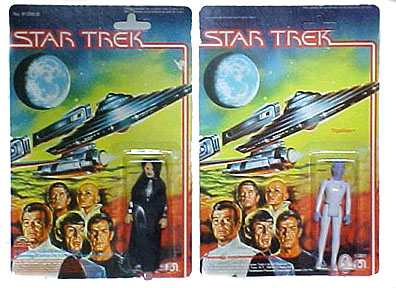 Megarite (Canadian Card,note no name) and Rigellion. (courtesy of Brain)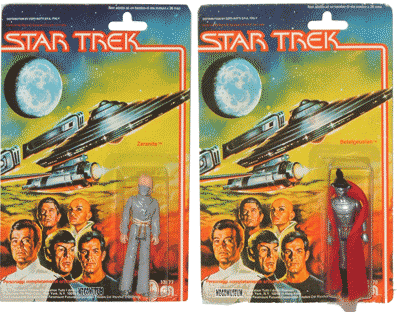 Zaranite and Betelgeusian on Italian Ceppi Ratti Cards.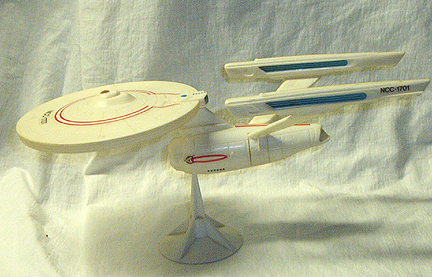 This rare Enterprise was only released in Canada by Grand Toys. The forward saucer section is removable and has landing gear.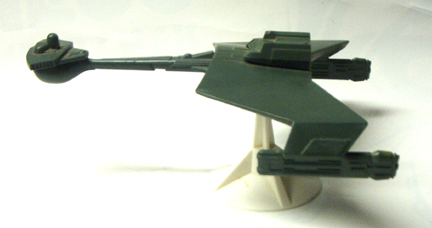 Klingon ship from the Canadian series, the base is the incorrect color.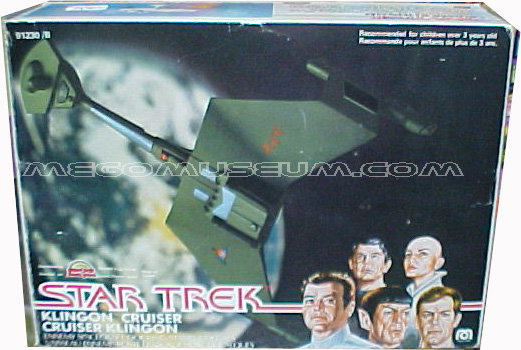 Uber rare Canadian boxed Klingon Cruiser warns children it's an "Ennemy Spaceship" Who proofread this thing?.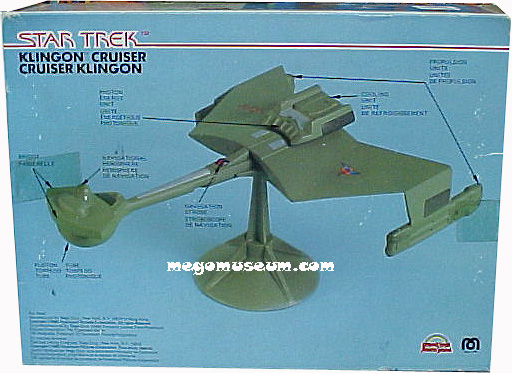 The back of the box actually details where everything is on the Klingon ship, I'm not hardcore enough to debate it's acuracy.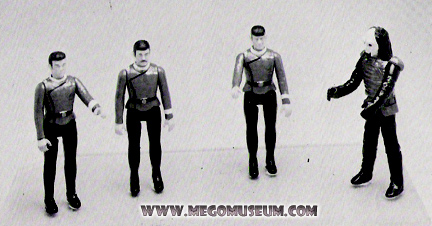 When ERTL pitched their 1984 "Search for Spock" action figure line, they used mocked up Megos at toyfair!
Check out the 12" Offerings by clicking on the pic below!