8" Mego Dinah-mites Don

Don was Dinah-mites (Mego's version of Barbie) boy friend.  Little did she know that he was also Clark Kent, Daily Planet reporter!  Did Lois Lane know!

Dinah-mite

Dinah-mite was/is the female counterpart to Action Jackson. .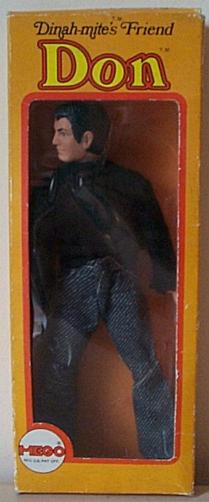 MegoHead Factoid!

Did you know that Don is one rare Mego action figure. Only a few packaged examples are known to exist!