Mego 9" Steve Goalgetter

Generic soccer figure issued in the UK.


Extremely rare 9" Mego Steve Goalgetter generic soccer action figure.  The figure has a kicking feature (with push button accessory), similiar to the boxing arm feature used for the 9" Ali action figure.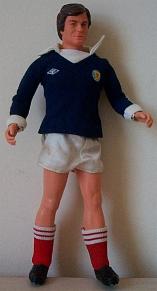 MegoHead Factoid!

Did you know that many popular UK soccer team uniforms were also sold for this figure?