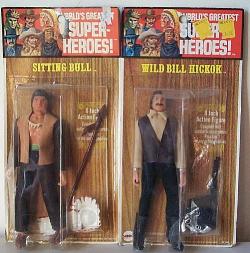 Sitting Bull (Kresge marked card), Wild Bill Hickok (Kresge style, no mark card).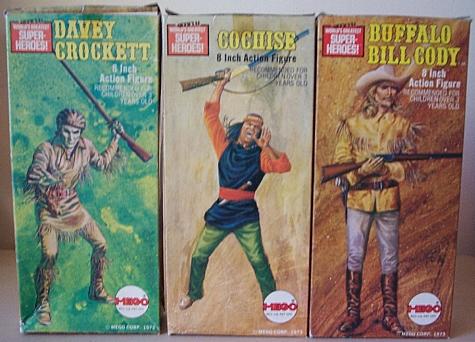 Davey Crockett, Cochise, Buffalo Bill Cody.

Incredible box artwork!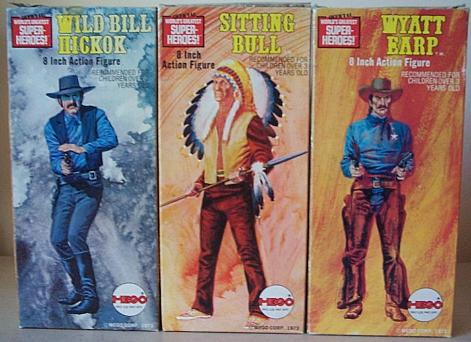 Wild Bill Hickok, Sitting Bull, Wyatt Earp.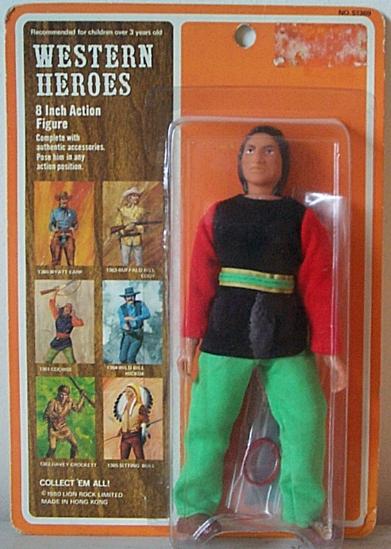 Cochise Mego reissued these figures in 1980 on cards marked Lion Rock.

MegoHead Factoid!

Did you know that reissues of these figures are still being sold world wide today?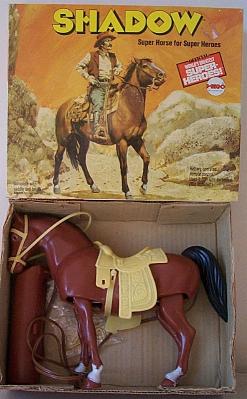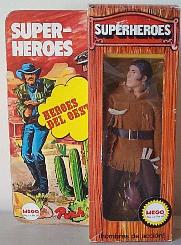 Davey Crockett in Spanish window box.

Boxes were the same for each figure.