Mego Museum gets published again!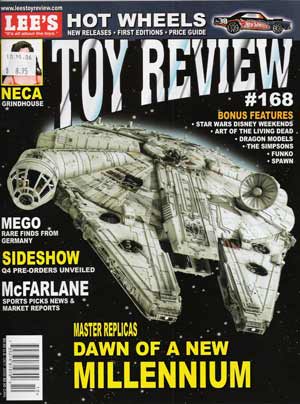 The Latest issue of Lee's Toy Review has another Megomuseum article, this one focusing on Foreign Mego, this month's subject is Mego toys in Germany. Click here to find out more.
Customs: Check out this cool Hamlet Custom currently featured on the boards, how amazing is that?
Also take a look at these cool custom boxes for AHI monsters.
Only three more days until the end of our Greatest American Hero Contest to win a season 2 DVD, enter today.

We're weighing in on the great results of a MOC Aquaman Auction, the winner was someone we all know.