Planet of the Apes Catalog Spread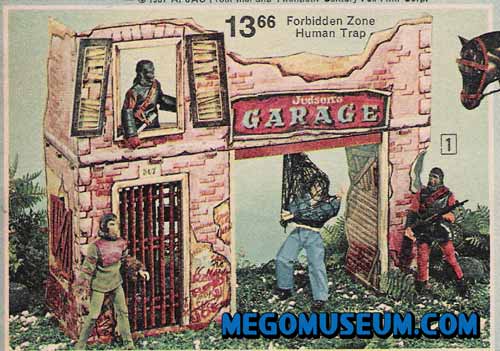 I feel like going ape today, so we're unveiling a new department store catalog spread, this time from the 1975 JC Penney which features nothing but globs of Planet of the Apes Merchandise!>
Other Nonsense
Cat got a really cool gift from another Mego Forum member, check it out!
Last Chance to Order a Micronauts Hornetroid Print from Ken Kelly!
Shakespeare the Mego figure? See the bard as an 8" Mego.
Matt has posted his very cool 8" figure of Zacherly the cool ghoul just in time for Halloween and look who's holding it!
And now, some Ape Commercials!