Mego of the Day: Dinah-Mite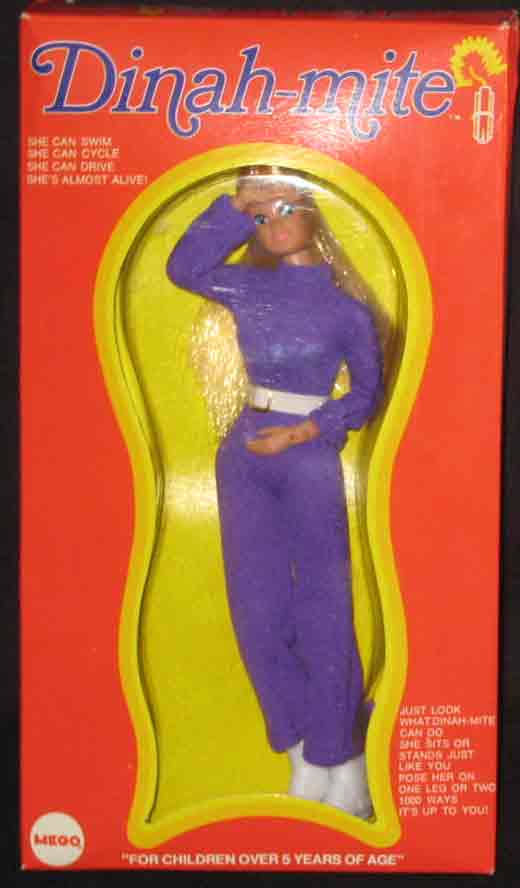 There is no better way to round out the week devoted to some of our favourite 8" ladies than to finish by paying tribute to the original,
Mego Dinah-Mite.
Do you collect Dinah? Or do you consider it too close to Barbie? Having trouble finding a Dinah Outfit? Let us know in the Mego Forum.
Labels: Dinah Mite, mego corp, Mego of the Day