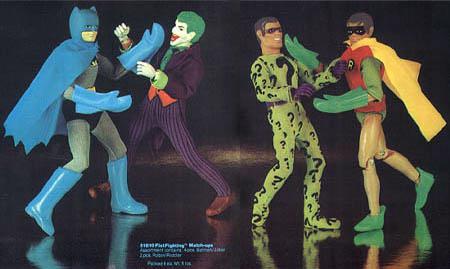 This lovely ballroom dance/fight scene is from the 1975 Mego catalog. This photo is a classic. As the catalog was prepared well in advance of production, the figures are all Type 1 bodies!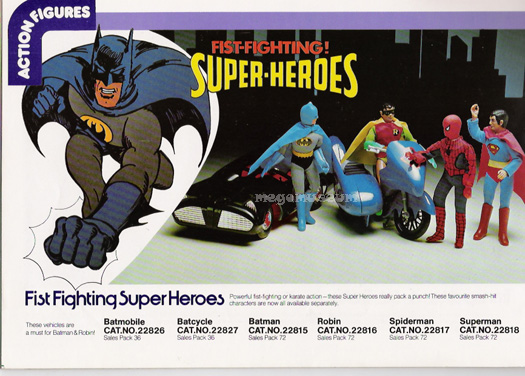 Click on the pics to see original Mego Fist Fighter Ads and the Fist Fighter sections of every Mego Catalog!
Click here to view the original palitoy UK Commericals for the Mego Fist Fighting Superheroes!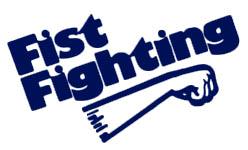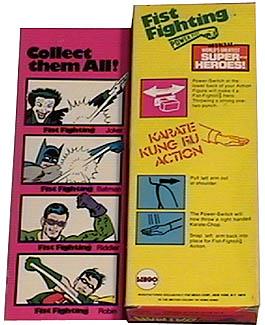 However, It is my opinion that packaged is the only way to go with these things. The fighting mechanism is a little dodgy, as I said, but as a collector how often are you actually going to play with them? For display purposes they are essentially identical to the regular versions, so I think it's best to have a nice colorful box that says "Fist Fighter" loud and proud. Course, that's just me, and I'm doomed to just my loose Joker because of it. That said...