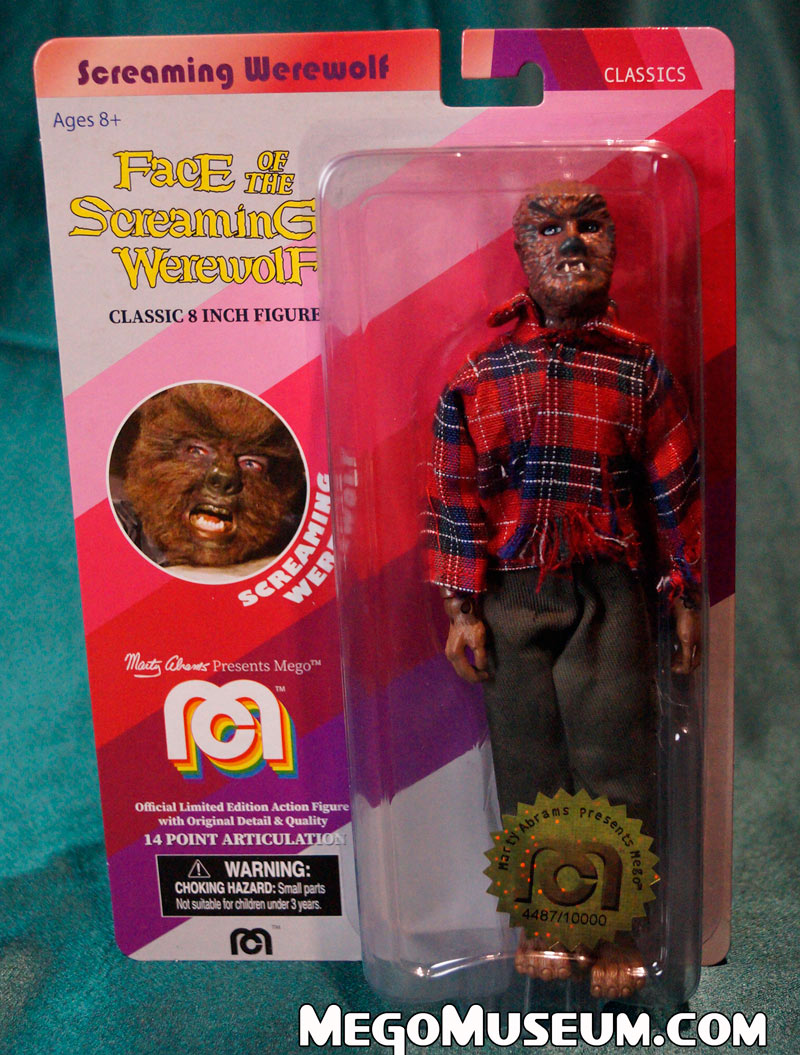 Face of the Screaming Werewolf is based on a 1964 film by Jerry Warren (the same director of classics such as "Frankenstein Island" and "The Wild, Wild World of Batwoman" which got him sued by DC comics) it's essentially a hodgepodge of two different Mexican films including a comedy ("La Casa Del Terror:) that features Lon Chaney Jr as a Mummy who is later revealed to be a Werewolf!
While this is most definitely not a Universal Monsters item, it is an officially licensed Lon Chaney action figure.
Mego Corp: Face of the Screaming Werewolf (Lon Chaney)
Wave: Three
Series: Classics
Edition: 10,000
Scale: 1/9th
Accessories: None
Sculpted by:
Watch our Review of this figure!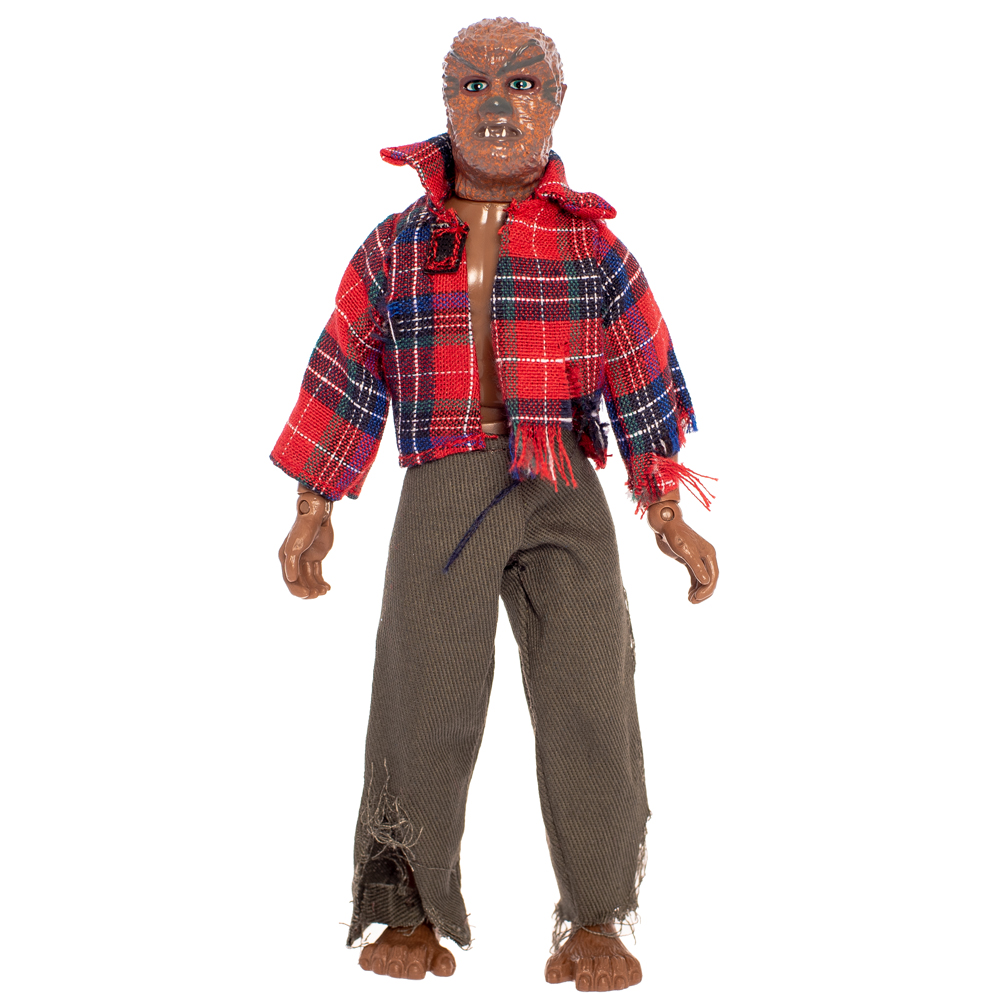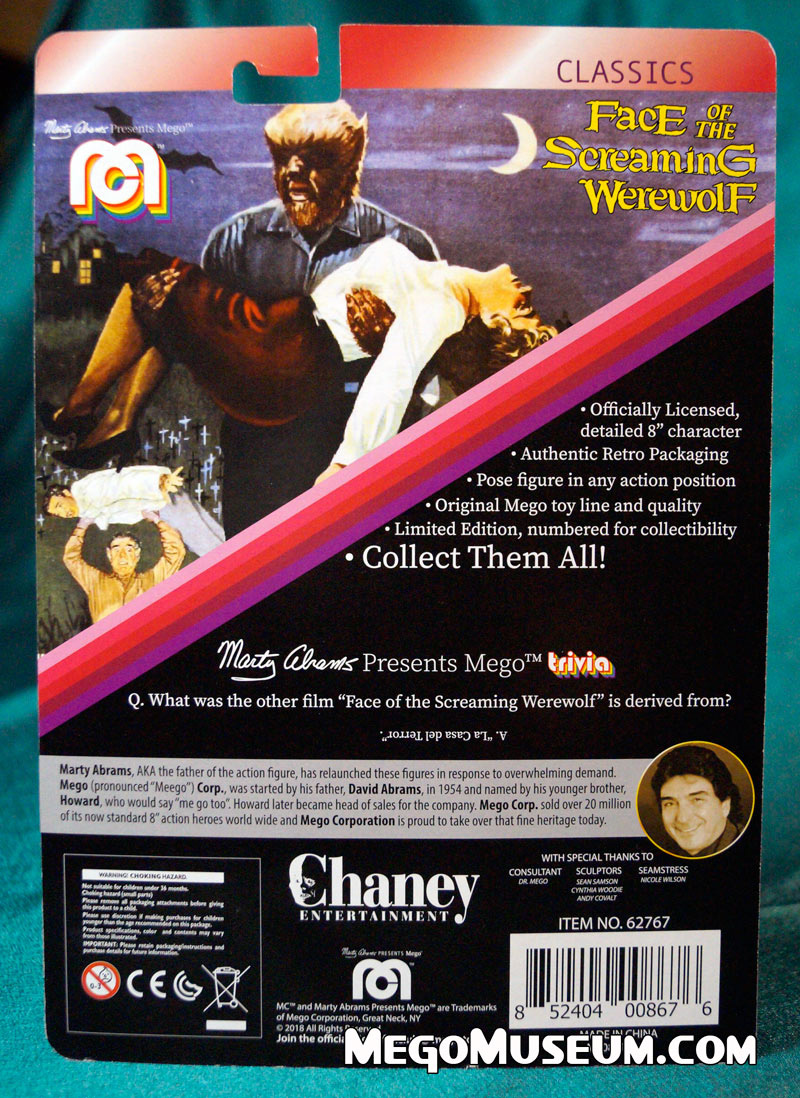 Shop for Mego on Ebay and each click supports us a little bit, thanks!