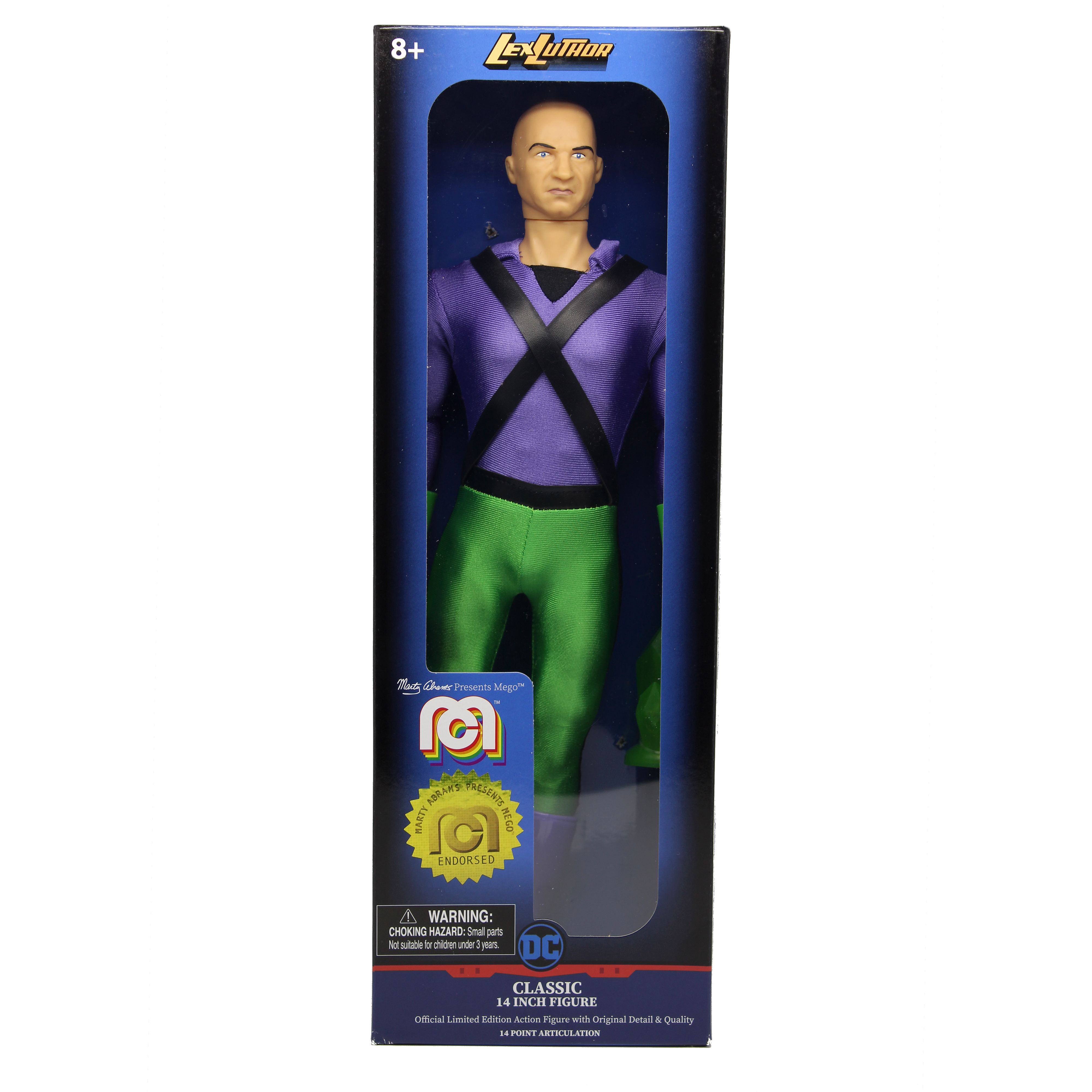 The head sculpt for this figure was actually a copy of the 12″ head from the 1978 Mego Superman the Movie line.
Highlights
An ongoing series, collect them all and learn about entertainment icons of the past and present!
Officially licensed and features fully poseable, dress-able figure with 14 points of articulation and highly detailed fabric outfit
Includes 7pc total: Figure, shirt, tie, vest, skirt, shoes, and notebook accessory
Manufacturer's Suggested Age: 8+
The arch-enemy of the Man of Steel, Lex Luthor continuously plots for a way to destroy Superman using super-science and kryptonite. Will Superman find a way to defeat Luthor's latest plan or will the villain finally triumph? Very collectable with his kryptonite crystal, his packaging has a holographic, limited edition, numbered seal!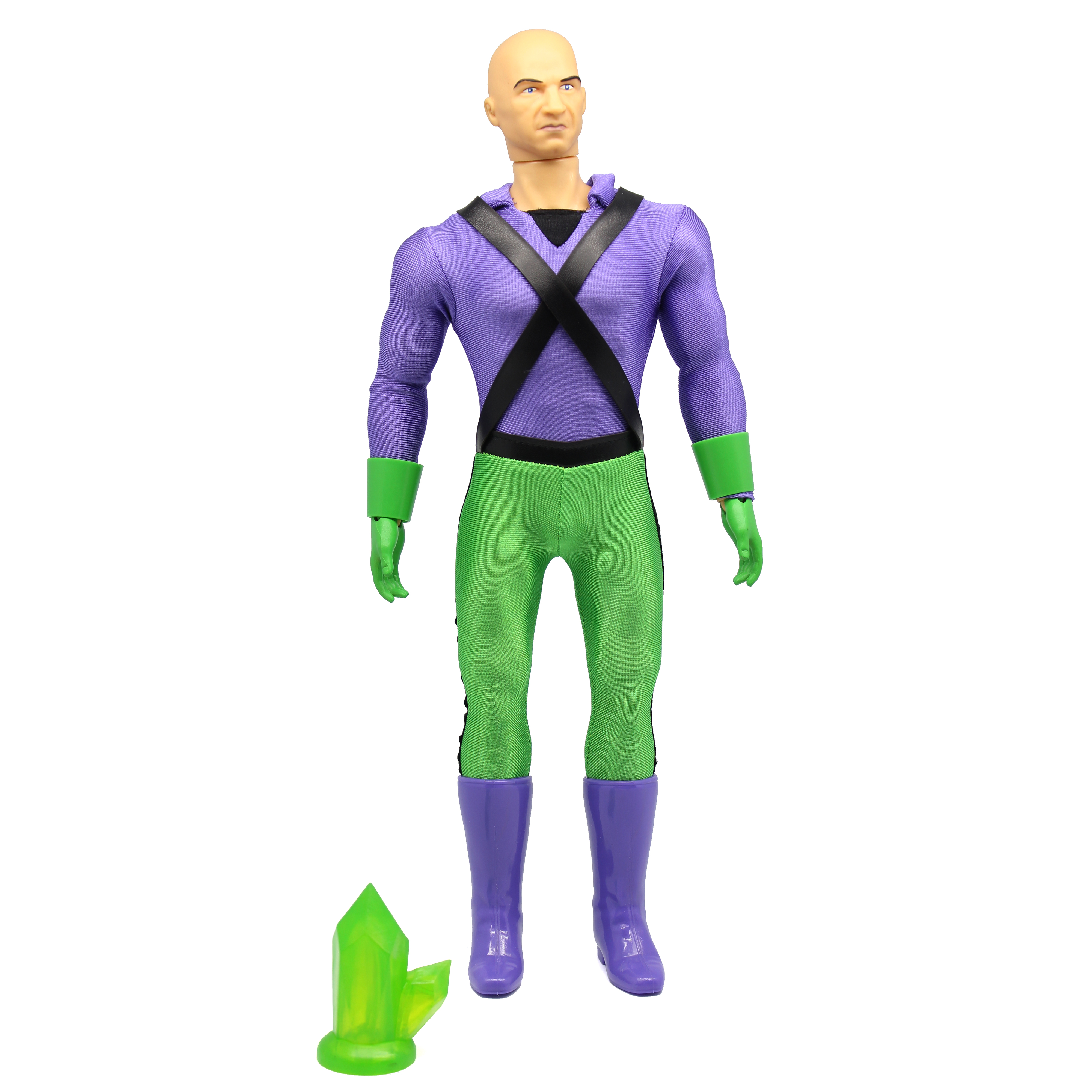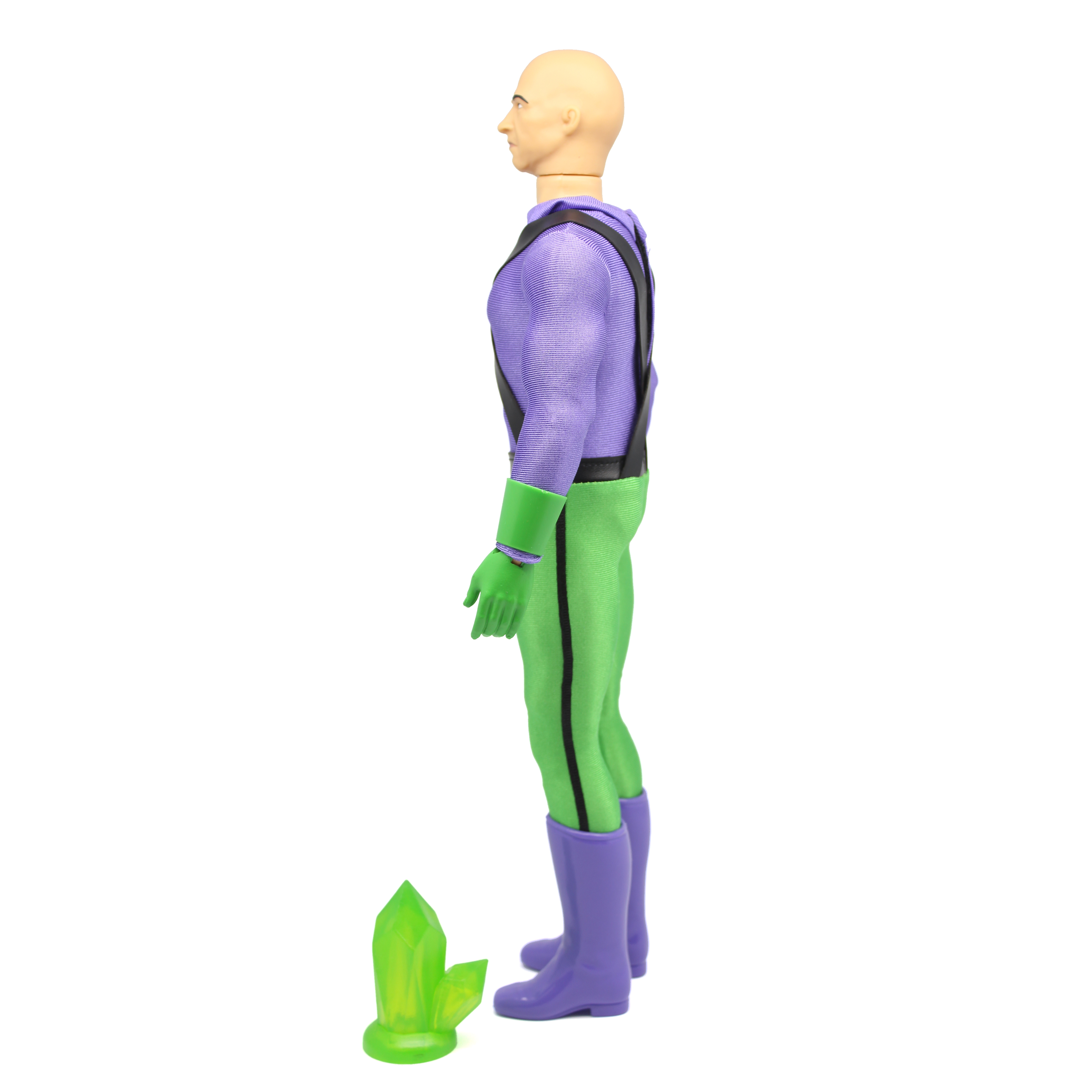 Shop for Mego on Ebay and each click supports us a little bit, thanks!