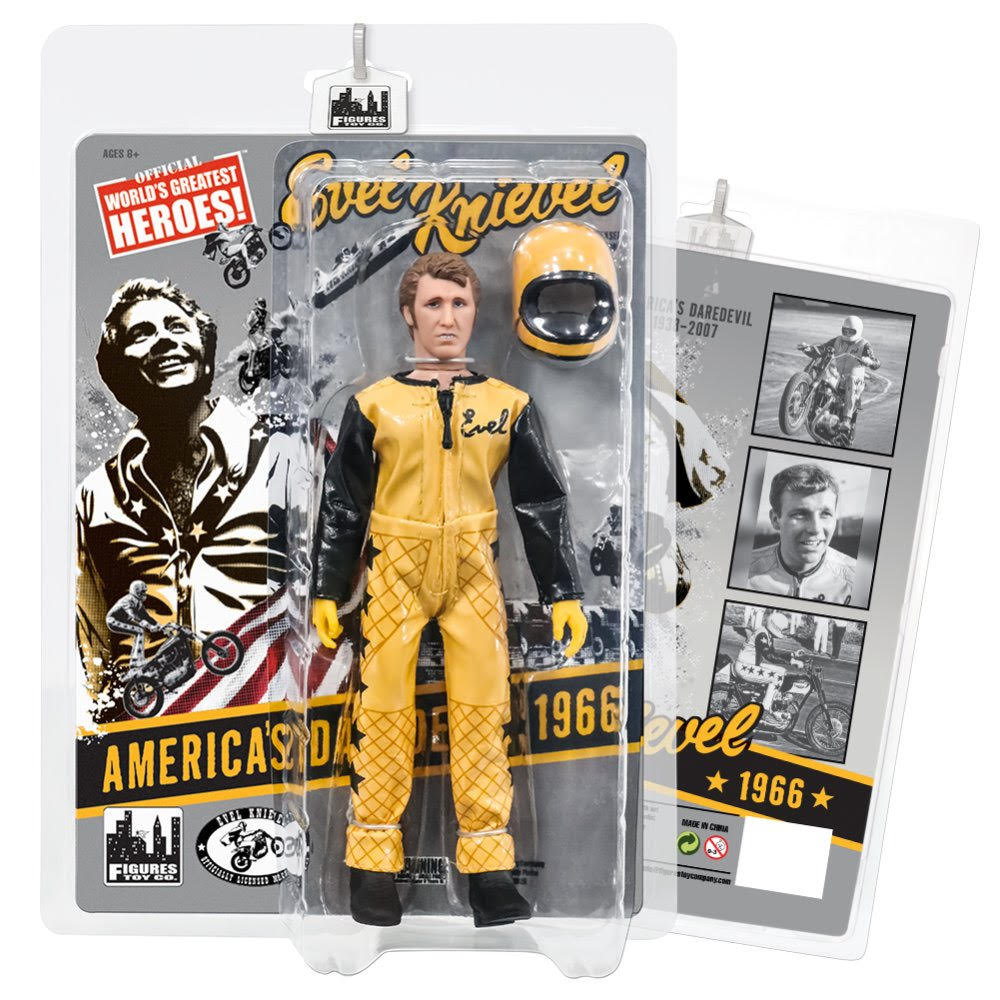 America's Daredevil is making headlines once again! The incomparable Evel Knievel has his own line of retro figures from FTC, this exclusive #MMFTCNEWS update has the scoop on a new addition to his that toy line. Read on to find out more about FTC's new Evel Knievel retro figure!
Dressed in the black and yellow jumpsuit from his early days of incredible stunts, the new Evel Knievel retro figure from FTC will only be available in the standard 8 inch style. With "Evel" on the left breast pocket and "Motorcycle Daredevils Hollywood" printed across the back, Figures Toy Company has captured all the details of the daredevil's choice of clothing. Also included is a motorcycle helmet accessory to keep your figure protected if you decide to develop some stunts of your own!
FTC's new Evel Knievel is expected in stock within the next few weeks, so collectors should keep an eye on www.figurestoycompany.com for his arrival. Other new additions are also expected in stock shortly, such as more US Presidents and figures from DC Comics. More will be revealed in the coming weeks, so bookmark Mego Museum to find out what else you can expect from Figures Toy Company! You can also see daily updates on FTC social media that showcase their huge stock of retro figures for DC Comics, Hanna Barbera, KISS, and more! From the Batman Classic TV Series to KISS' Dressed To Kill figures, Figures Toy Company has you covered with tremendously designed retro figures in both 8 inch and 12 inch styles! Have a look for yourself on FTC's Twitter, Facebook, and Instagram pages, and look for breaking #MMFTCNEWS right here again next Friday!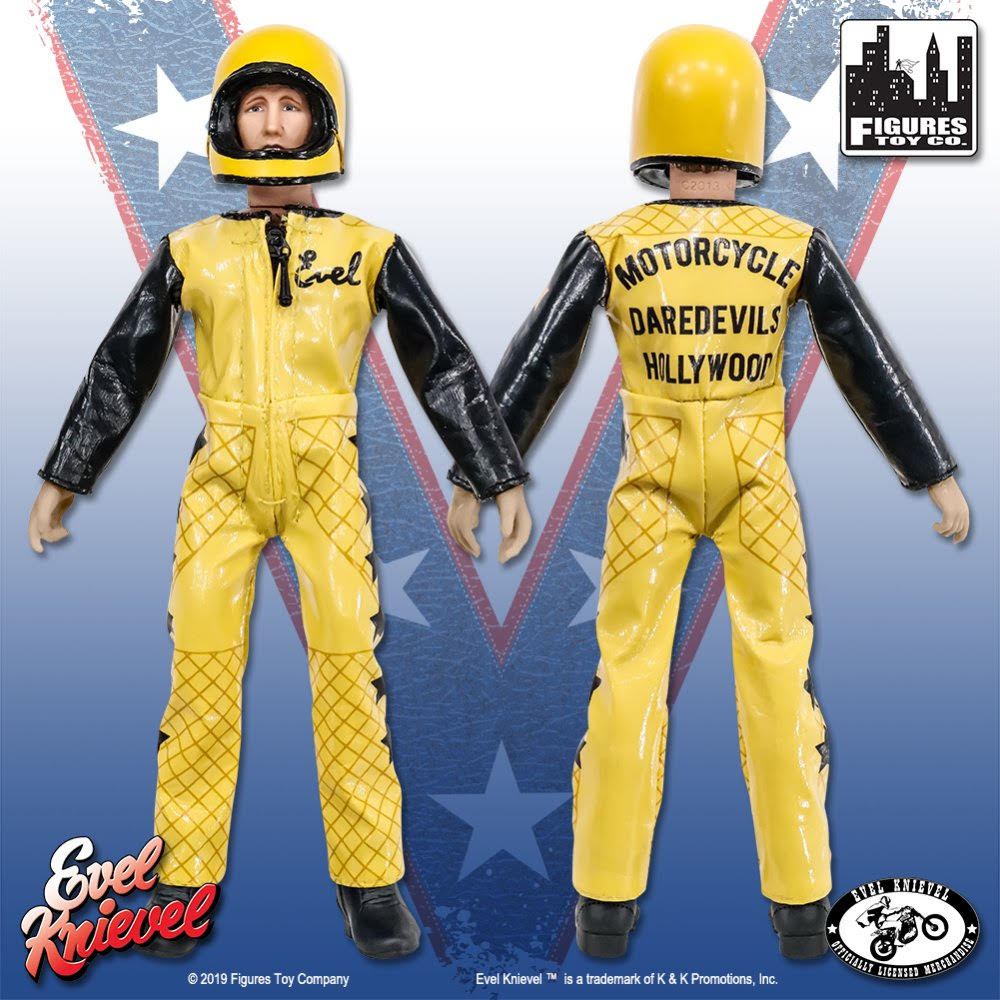 SIGN UP THE THE MEGOMUSEUM NEWSLETTER AND GET PIPING HOT #MMFTCNEWS DELIVERED FIRST!