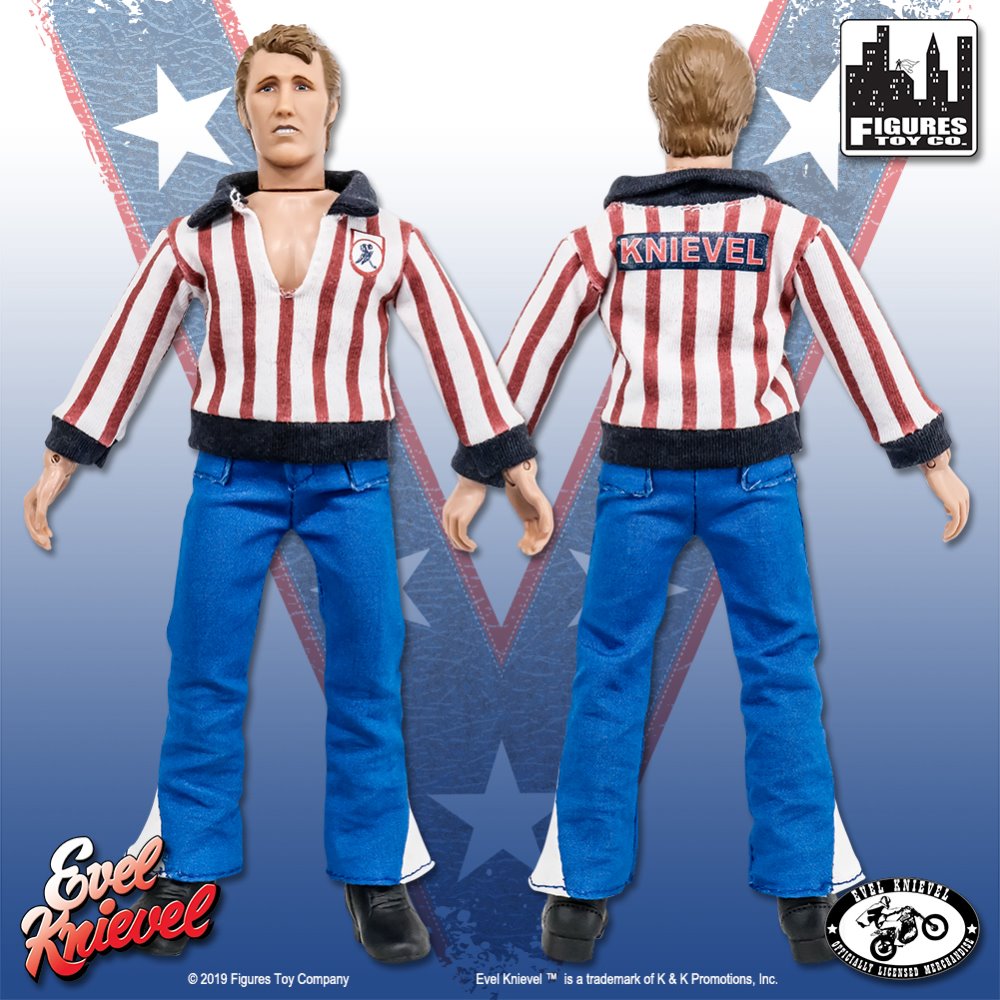 It's a double dose of America's Daredevil in today's #MMFTCNEWS, with a special look at new figures of an icon!  Figures Toy Company has found great success with its series of retro figures based on the stunt performer who became a worldwide phenomenon, and they are now adding two new Evel Knievel action figures to the lineup!
Known for his showmanship as much as his fearless attitude, Knievel is instantly recognizable in his trademark jumpsuits.  FTC is putting out a new Evel figure dressed in one of his trademark white suits, with a blue motorcycle helmet.  There's also a variant that captures a more casual Knievel, as that figure will be dressed in the outfit that older fans may remember him in from a TV appearance on The Osmonds variety show!
Collectors across the globe will be able to add America's Daredevil to their collection this December when each of these new releases are added to the Figures Toy Company catalog.  Other items set for release in December will be revealed in the coming weeks, as will more characters from your favorite FTC licenses!  Nearly 100 figures are at different levels of production, and it doesn't matter if you're strictly a DC Comics fan, a member of the KISS Army, or recreating Saturday morning cartoons with your Hanna Barbera figures…no matter what your interest may be, FTC has got you covered!  Stay tuned to the #MMFTCNEWS updates every Friday for exclusive information that you won't get anywhere else, and check out all of Figures Toy Company's social media pages for a daily fix of figure news and previews!