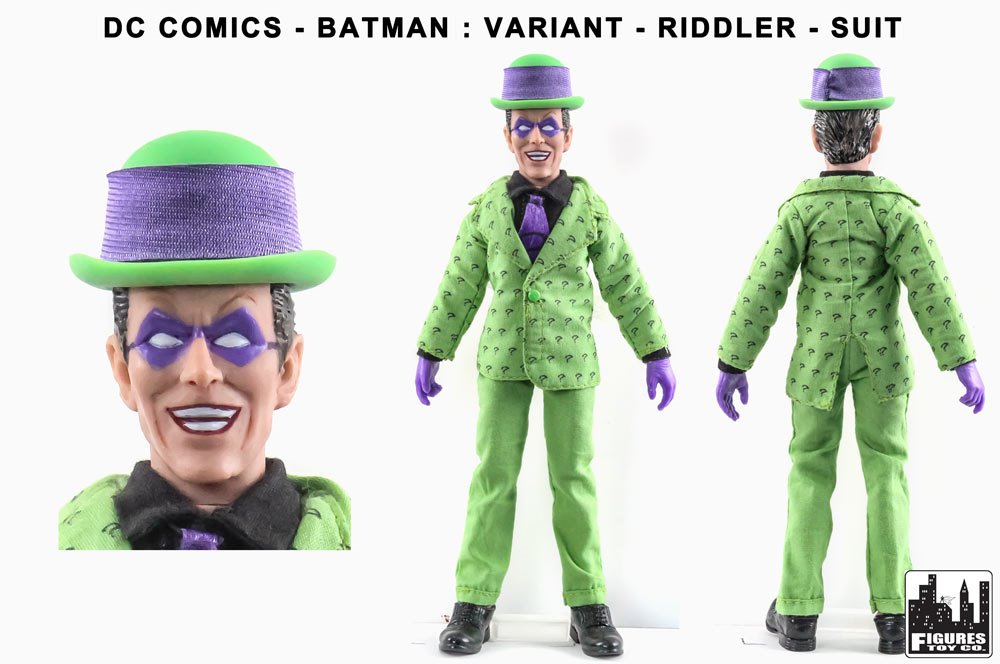 A rather questionable character is the subject of today's #MMFTCNEWS! Figures Toy Company is once again pulling back the curtain on their upcoming collectibles assortment so that FTC fans can get their first look at two new retro Riddler figures!
Slated for released in a new wave of the popular Batman Retro Series, the new Riddler is in line with how he is depicted in the pages of DC Comics. With a sinister smile that rivals that of The Joker's, Batman's question mark covered nemesis will be made available in 2 versions! FTC is producing The Riddler in his trademark body suit, and they've also made the deranged evildoer look dapper in alternate suit and tie attire, complete with his bowler hat! Figure collectors can choose their favorite or collect both versions, as these standout supervillain figures will be released simultaneously.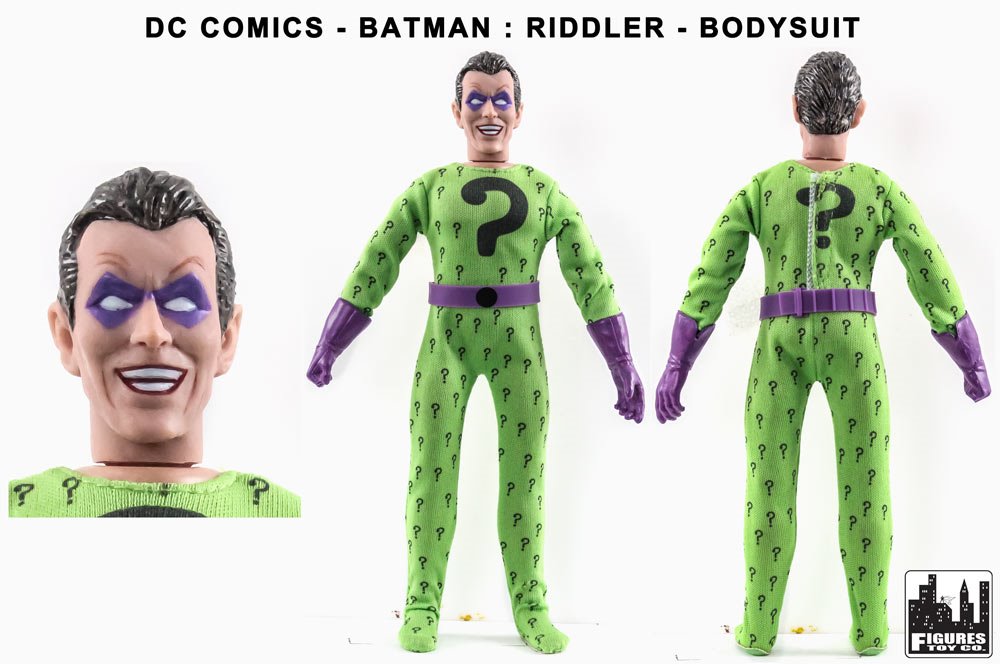 Two Riddlers might mean double trouble for Batman, but it means twice the fun for retro figure collectors (as well as twice the amount of shelf space you'll need). These Riddler figures are just the cherry on top of a long list of anticipated figures from FTC, such as Bane, The Royal Flush Gang from the Super Friends series, and even Swamp Thing!
www.figurestoycompany.com is your source for all of these figures and much more, with a whole assortment of items to keep you occupied while you wait for new releases! The new KISS 12 inch Love Gun figures are a throwback to the 70's releases, comedy legends The Three Stooges are collectible in an array of costumes, and your Batman figures can fight crime with the help of the Batcave, Batmobile, and even the Batcycle! If you're on social media, make sure you're following Figures Toy Company's pages for daily updates and product showcases, and check back here next Friday for another edition of #MMFTCNEWS!