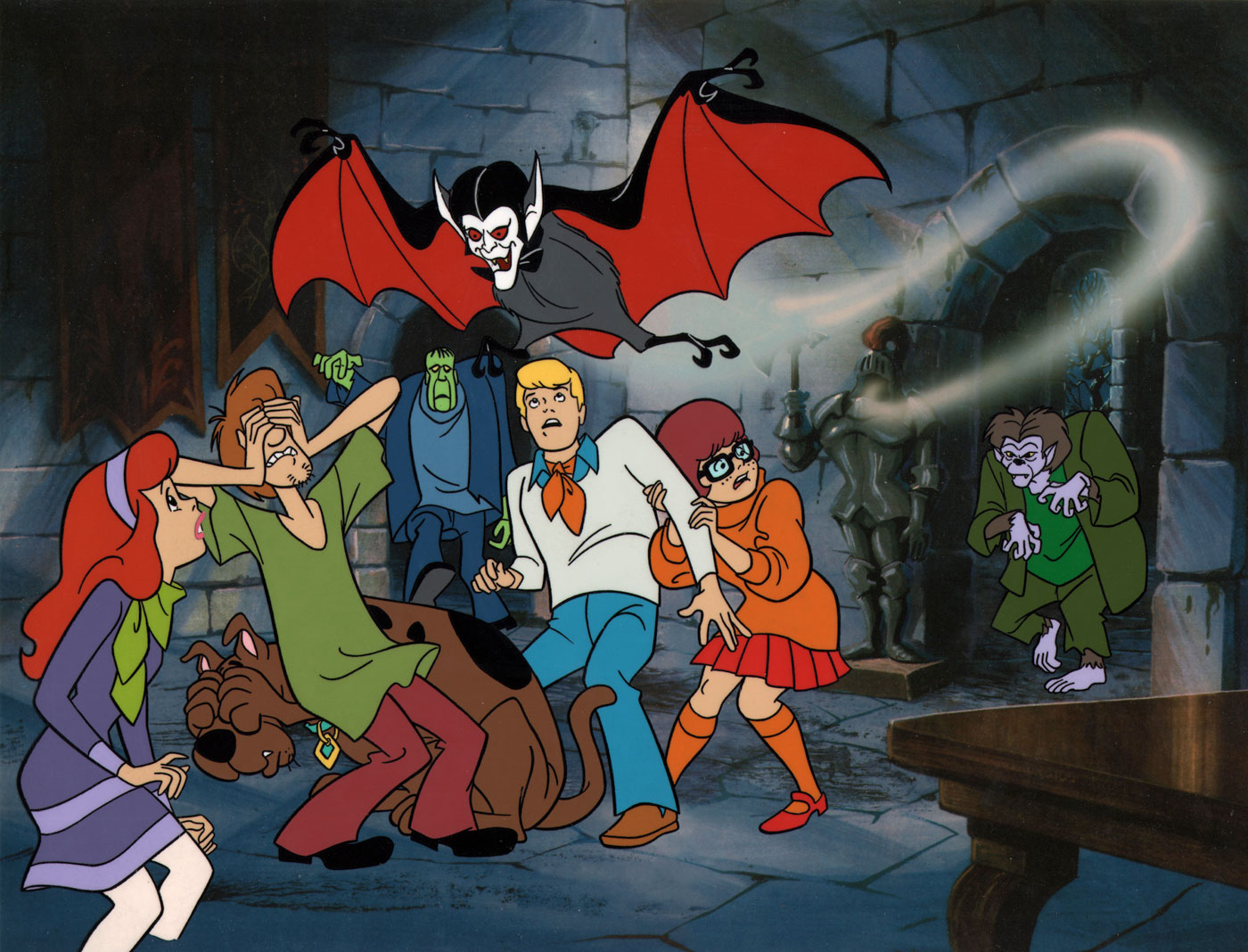 A gaggle of ghostly goodies are coming to Figures Toy Company! FTC's Scooby Doo series will be adding a quartet of classic characters sure to send shivers down Shaggy's spine. Today's #MMFTCNEWS reveals four new figures that fans can expect, each inspired by the episode "A Gaggle of Galloping Ghosts"; Dracula, Frankenstein's Monster, Wolfman, and Gypsy!
In this particular episode, the members of Mystery, Inc. encounter a variety of villains when they make their way to Franken Castle. When the Gypsy's warnings don't work, they find themselves chased by three of the most legendary characters in horror history! Hanna Barbera's animated take on all of these characters is sure to be an addition that both Scooby fans and those into horror memorabilia are sure to love! Figures Toy Company has put all four of them into production already, albeit in the early stages, leaving plenty of time to prepare for their eventual inclusion in your collection!
A freaky fortune teller and familiar frightening faces all about to become FTC figures? What could be better than that? How about additional Hanna Barbera characters like the Galaxy Trio, DC Comics characters like Deathstroke, Terra, and Bane, and a whole lot more? Figures Toy Company has quite a bit in the pipeline, and future #MMFTCNEWS updates will keep collectors informed on the designs and delivery dates of upcoming products! In the meantime, there are plenty of recent retro figure releases over at Figures Toy Company right now, such as the KISS Alive!re-issues (in both 8 inch and 12 inch styles), three new Riddler retro figures, and first time FTC releases like The Creeper and Black Canary! Still in the mood for more FTC news? Follow them on all forms of social media for daily updates, and join us again next Friday for another#MMFTCNEWS exclusive!
SUBSCRIBE TO THE MEGOMUSEUM NEWSLETTER TO GET #MMFTCNEWS DELIVERED EVERY FRIDAY