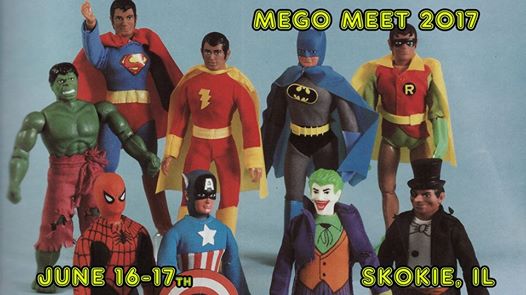 With this year's Mego event being next week, we thought it might be prudent to provide this handy show guides to newbies (welcome by the way, glad to have you) and as a refresher for our " Mego Meet Veterans".
So here is some information and "Frequently Asked Questions"
Where is it?
DoubleTree by Hilton Hotel Chicago – North Shore Conference Center
9599 Skokie Blvd, Skokie, IL 60077, United States
This is our last year in the Chicago area before we move Mego Meet to an entirely new state, so come on down people!
PLEASE NOTE THERE ARE 2 ROOMS CURRENTLY AVAILABLE IN THE MEGO MEET BLOCK BUT YOU MUST BOOK THEM BY FRIDAY JUNE 8th to QUALIFY! Call them at 1-847 679 7000
Show Hours:
Dealer Set Up- Friday June 16th
Saturday June 17 from 9am to 4pm
Admission:
Mego Meet Weekend Pass
– Gets you, your spouse and children into Mego Meet
all Friday
for dealer set up. Access to the "Mego Suite" and back on the dealers floor before the doors open.
Show Only Access:
Available at 9am at the door, allows you access to the show and all panels, contests and door prizes.
$10 per adult at the door (kids under 13 are free)
Dealer Tables–
A limited amount of dealer tables are available. Dealer table does
not
include show admission.
Dealer set up begins on Friday morning until about 8pm when the doors close, doors open at 7am Saturday again for dealers and weekend pass holders.
Are Kid's Allowed?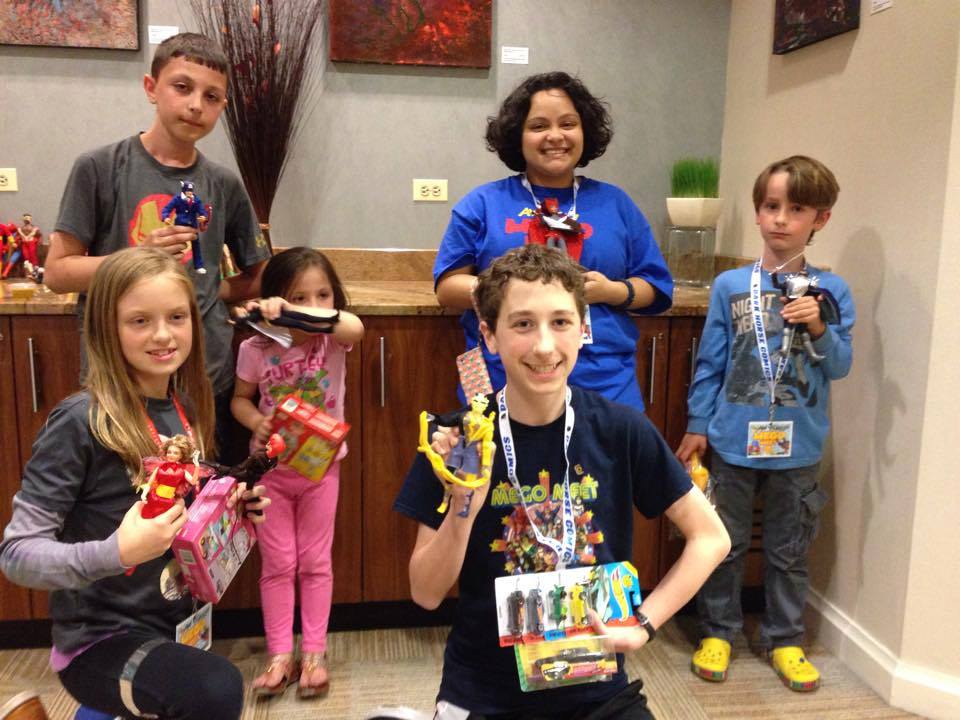 We encourage you to bring your kids, we have contests and crafts for them as well as door prizes specifically for them.
Is it a Mego Only show?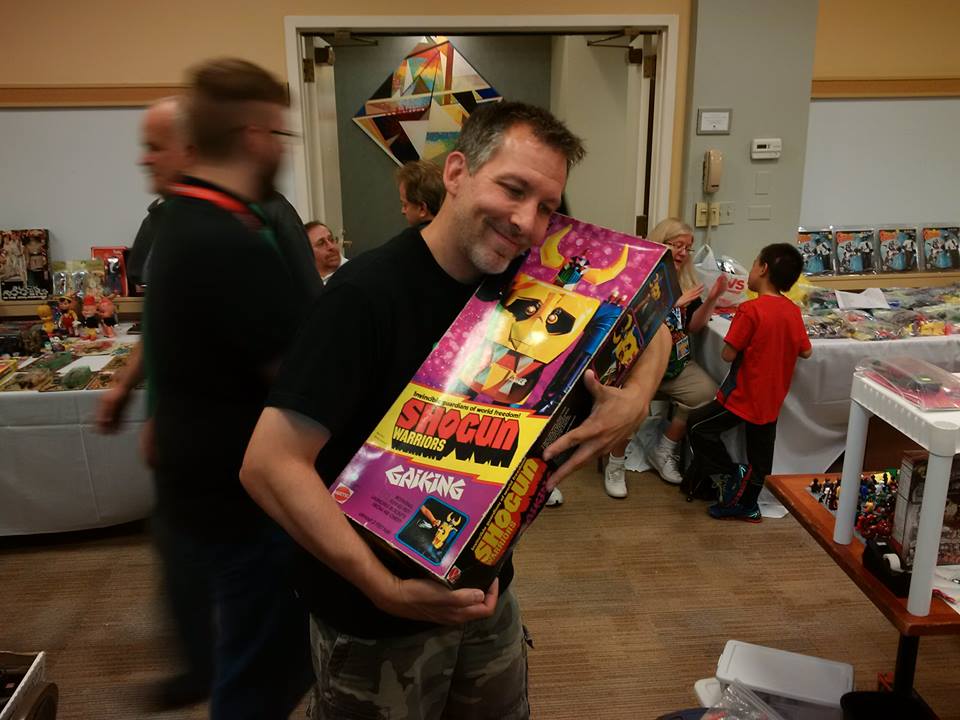 Heck no, we just love toys, be them vintage or new. While our focus is Mego, we welcome everybody. Even if you don't collect Mego you'll probably find something you're into at Mego Meet (but obviously our dealer's room has a drop dead selection of Mego too)
Door Prizes?
Thanks to generous donations from Figures Toy Company and Entertainment Earth:
All attendees are automatically entered into our daily drawings of Mego Meet door prizes as are your kids in a separate drawing. This year we have prizes from NECA, Lego, Figures Toy Company, Hasbro and Bif Bang Pow! The pile is always growing too.
Free Mego Museum Trading Cards! This year we are bringing four entirely new Mego Museum Trading Cards to Mego Meet, they'll be piping hot from the printer and best of all they're totally free!
Show Events:
Launch Party at Aw Yeah Comics in Beautiful Down Town Skokie
This year we're launching Aw Yeah Mego Meet 2017 with a special launch party Thursday June `15th from 7pm to 12am at Aw Yeah Comics Skokie. Come visit the home of Action Cat and meet famous cartoonist Art Baltazar! Come join us usher in a new Mego Meet and enjoy some refreshments in beautiful down town Skokie! All Ages Welcome!
Guest Presenters at Aw Yeah Mego Meet 2016
EMCE Toys – Dr Mego
More TBA at show
Demonstrations and displays at Aw Yeah Mego Meet 2016
Austin Hough is bringing his entire exhaustive library of custom figures!
Roberto Williams is bringing his amazing Bat Customs!
Kid's Custom Contest (with prizes)
Auction Preview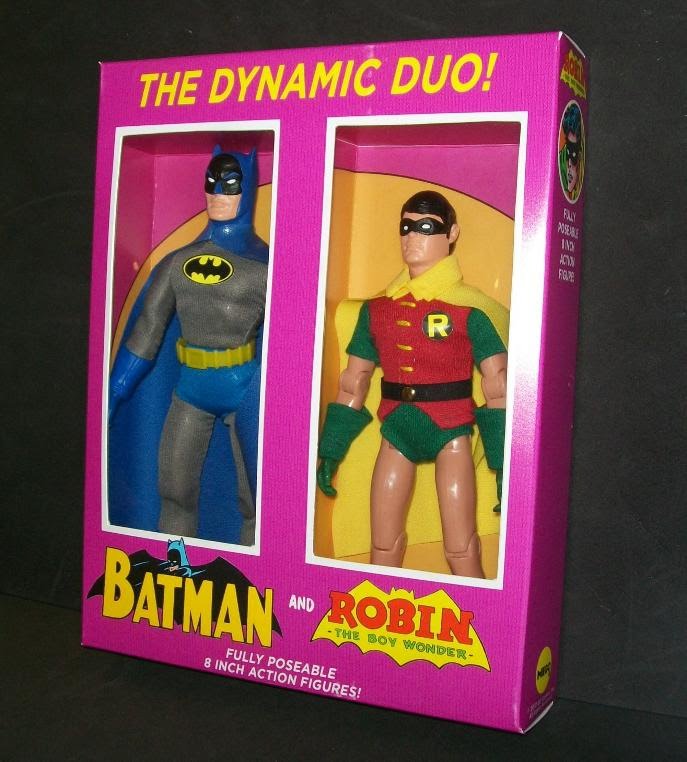 The Aw Yeah Mego Meet Customs Bandwith Benefit auction is our most popular annual feature and showcases stunning creations from our talented pool of artisans. Even if you're not attending, you can bid live at www.thebigtoyauction.com
I have a question about Mego Meet that isn't answered here
Hit us up on the Mego Meet Facebook page or through the MM Forum. We'll take care of you.
Want a little more of what to expect, check out this video of past year's festivities!