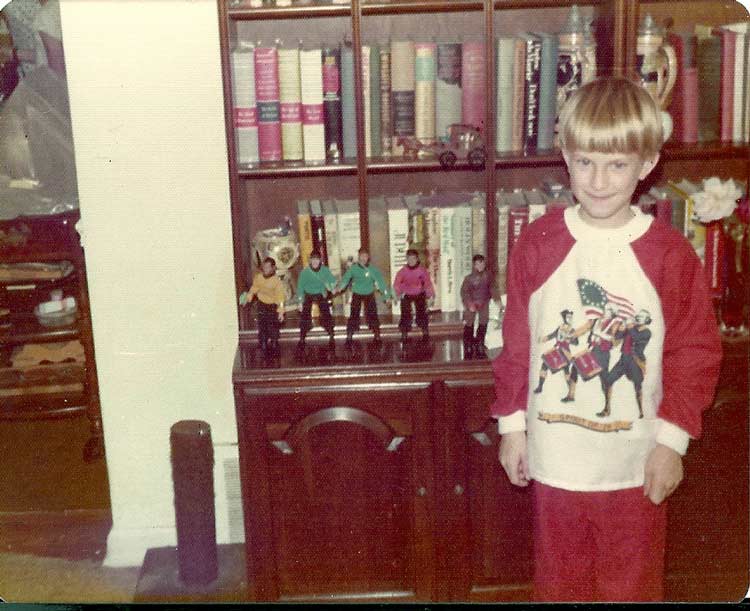 Chris sent in this awesome vintage picture from 1976 (if the bicentennial PJs weren't a good hint) of him and his Mego Star Trek figures posed for action.
If you look above them you can see an AHI Planet of the Apes Prison Wagon resting on the shelf above. It doesn't get much cooler than this, thanks for the cool photo Chris!

Send in your vintage Mego shots for the memories gallery!