Buck Rogers Galleries Updated
Thanks to some great submissions from Chris Jefferys, we've got a complete section for the Buck Rogers 12" figures. Come feat your eyes on what is honestly one of the nicest figure sets ever produced by Mego.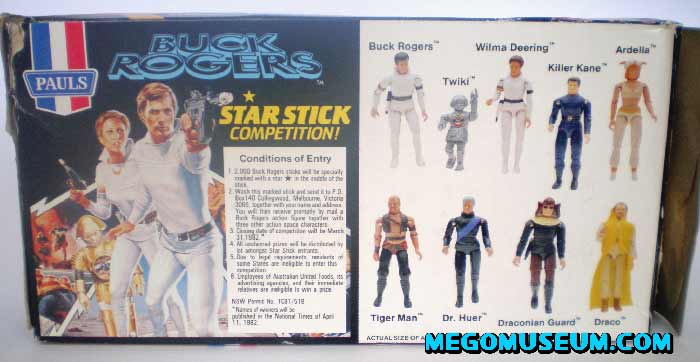 Be sure to scope out the other Buck Rogers Galleries for never before seen prototypes and rare promotional material. It'll have you typing "biddy biddy biddy" into your ebay searchs.....
MEGO MUSEUM BUCK ROGERS GALLERIES
Labels: 1979, Buck Rogers, Mego, mego corp