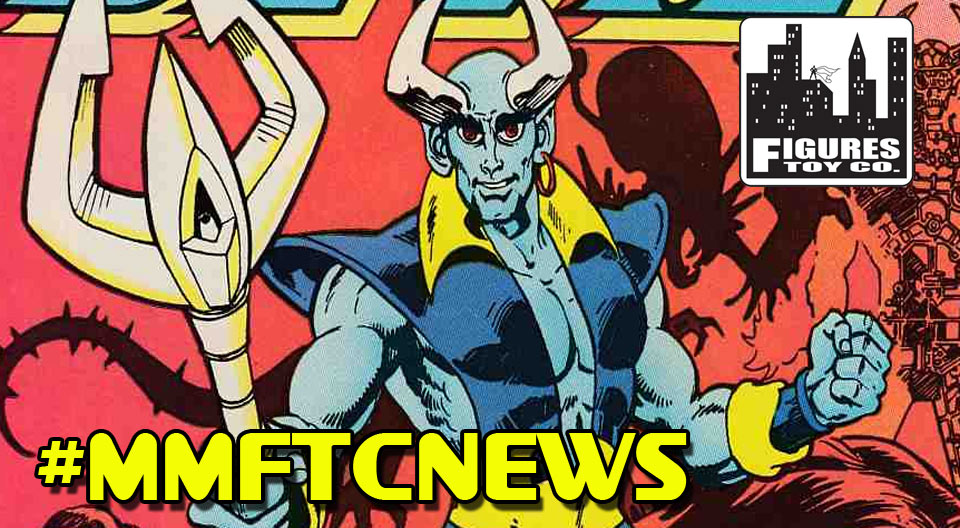 Things are about to get weird at Figures Toy Company, because Blue Devil is on his way! That's right, #MMFTCNEWS readers, DC Comics' stuntman turned superhero is the latest character to enter the production process for a retro figure!
Comic fans and children of the '80s may remember the adventures of this quirky character; after an encounter with a demon while dressed in costume for a movie role, Dan Cassidy remained bonded to the costume, but with newfound powers that allowed him to become the Blue Devil on a permanent basis! Collectors can now reenact all the weird happenings with the Blue Devil retro figure from Figures Toy Company, which will be based on the original 1980's character design!
With a long list of heroes and villains from the Golden Age and Silver Age already available at http://www.figurestoycompany.com the inclusion of an 80's staple like Blue Devil is a welcome addition to FTC's DC Retro lineup. Figures Toy Company truly has something for everyone in the works right now, whether it's the Watchmen series of retro figures, various characters from the Justice Society of America, and additional Super Friends figures. You can also find favorites in stock now, such as Scooby Doo and other Hanna Barbera characters who will be appearing in the upcoming Scoob! film, KISS figures from different albums and eras, and enough Three Stooges figures to tickle your funnybone. Click the link and go see for yourself, and come back here next Friday to see another #MMFTCNEWS exclusive reveal from Figures Toy Company!