We close out the year with with a submission from Bryan Bossart – aka boss. Introducing Brick Schlithouse…..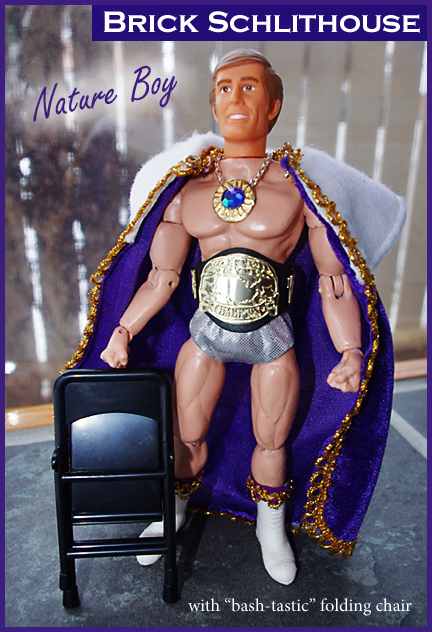 This buff nature boy sports a handmade body worthy of a king – of something. With trunks of silver and a belt of gold, he is coiled and ready to unleash his bashtastic action whenever duty calls.
Thanks to Brian for this fun idea. Brick of the Month will return in January – Happy Holidays!