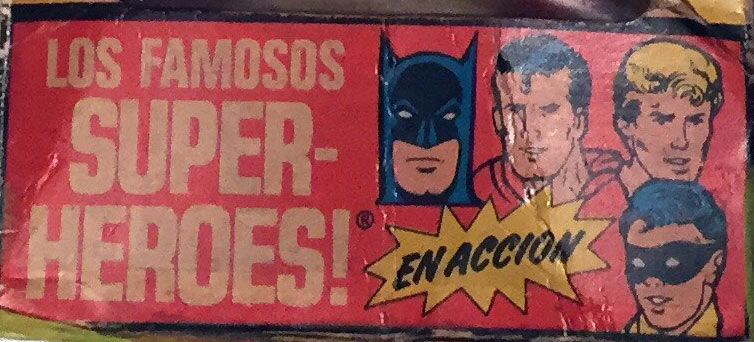 Many thanks to our new friend Stephan, who upon a recent visit to Columbia discovered that yet another country licensed the World's Greatest Superheroes brand from Mego. Instead of importing Hong Kong manufactured product, Colombian distributor Caravajal produced the figures locally at the Rimax plastic factory to produce Los Famosos Super Heroes (en Accion).This is not uncommon and this tactic was also used by Lili Ledy of Mexico and BASA of Peru.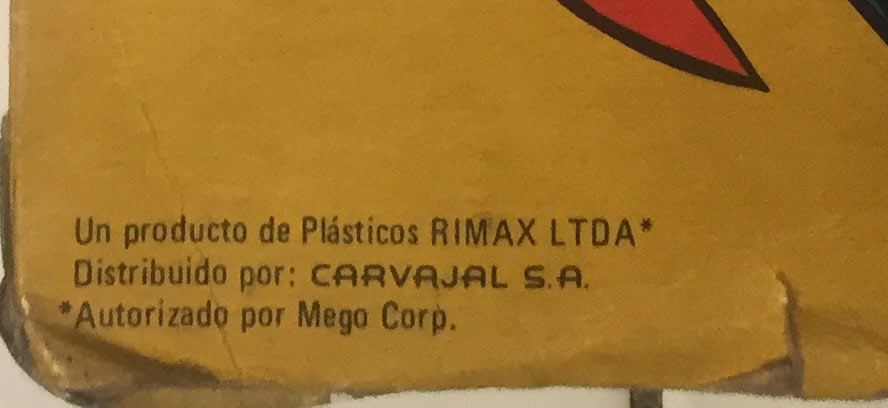 And here we have our first look at what Colombian children got back in the 1970s.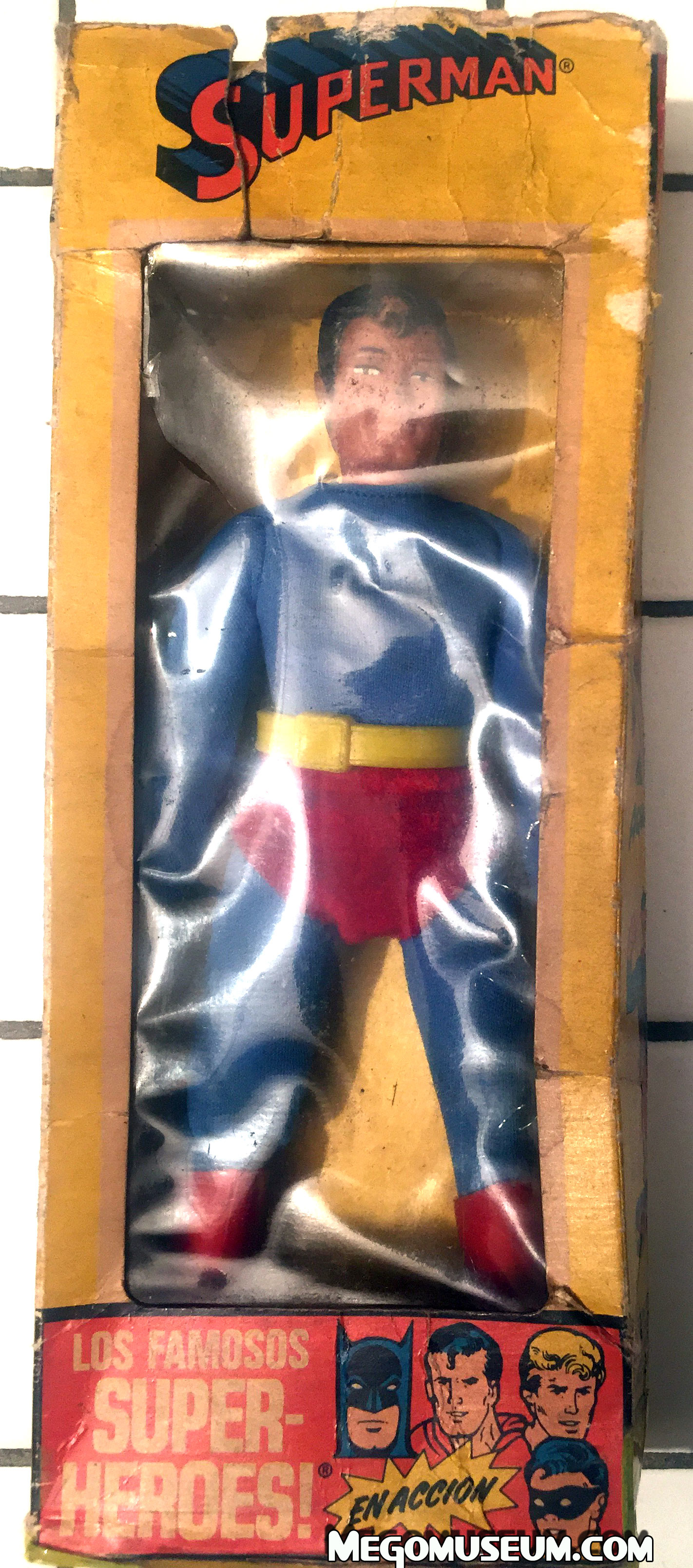 The figure itself has a lot in common with Lili Ledy figures, however the packaging actually looks more classic Mego.
The side panel shows the other figures in the line, I am pleased to see Mego Aquaman on the team.

Another similiarity to Lili Ledy is that Robin is depicted as wearing a Green Bodysuit. From what we can find Plasticos Rimax is still in business and located in Columbia but they must have been watching Lili Ledy very closely.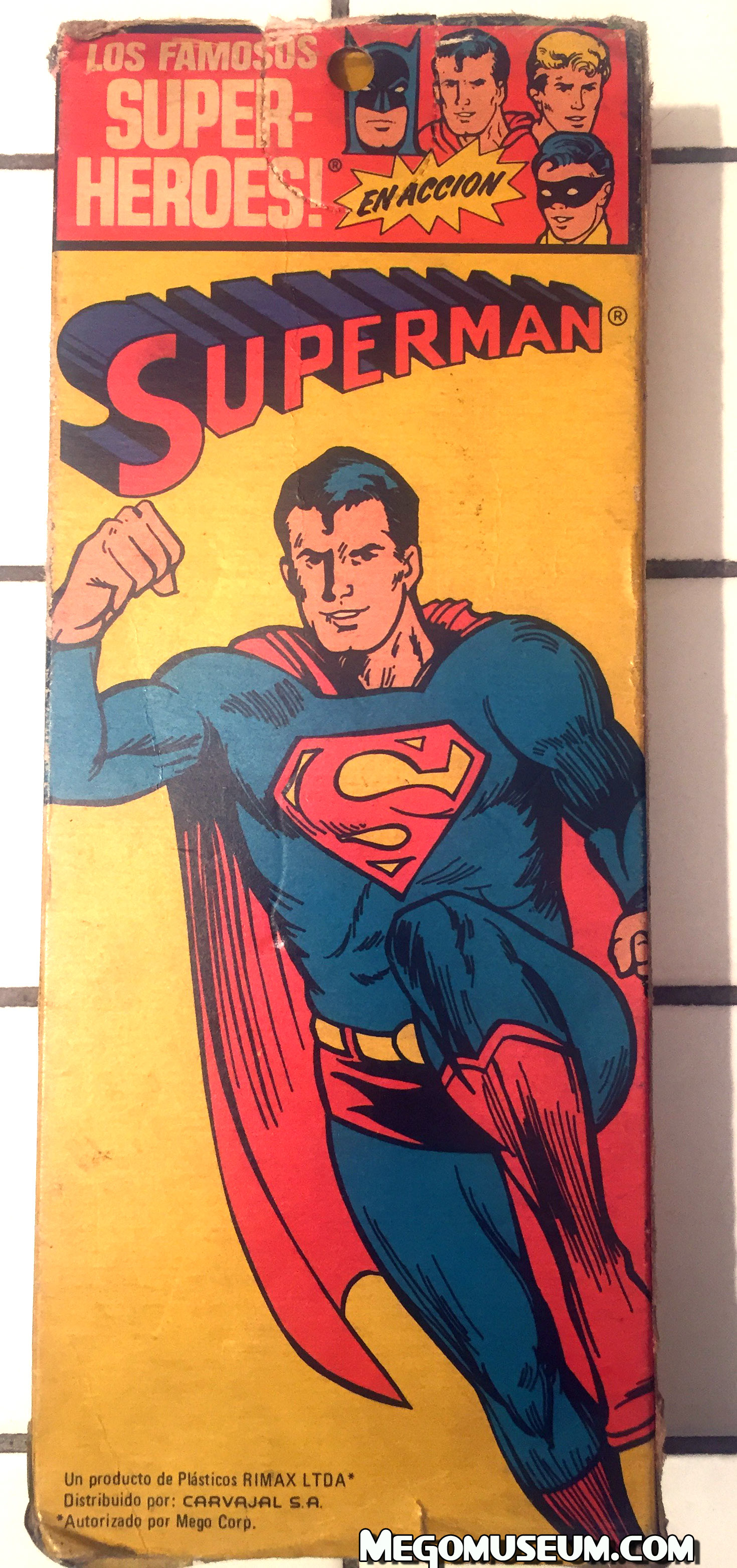 Sweet dreams Mego heads. On Monday, we'll be sharing the other amazing figures Stephan found including one that somehow Lili Ledy missed. You won't want to miss it.
We wish to thank Stephan for blowing our minds and sharing this wonderful discovery. After this many decades, it's elating to have another thing to search for. It never ends….
Discuss this find on the Mego Museum Forum.
Now Available Mego Museum T Shirts and Merchandise. All proceeds go toward the Museum Server fees. Click on the photo to see all of our designs.