Debuting at MegoMeet this weekend, the Mego Museum Action Jackson Trading Card Sneak peek!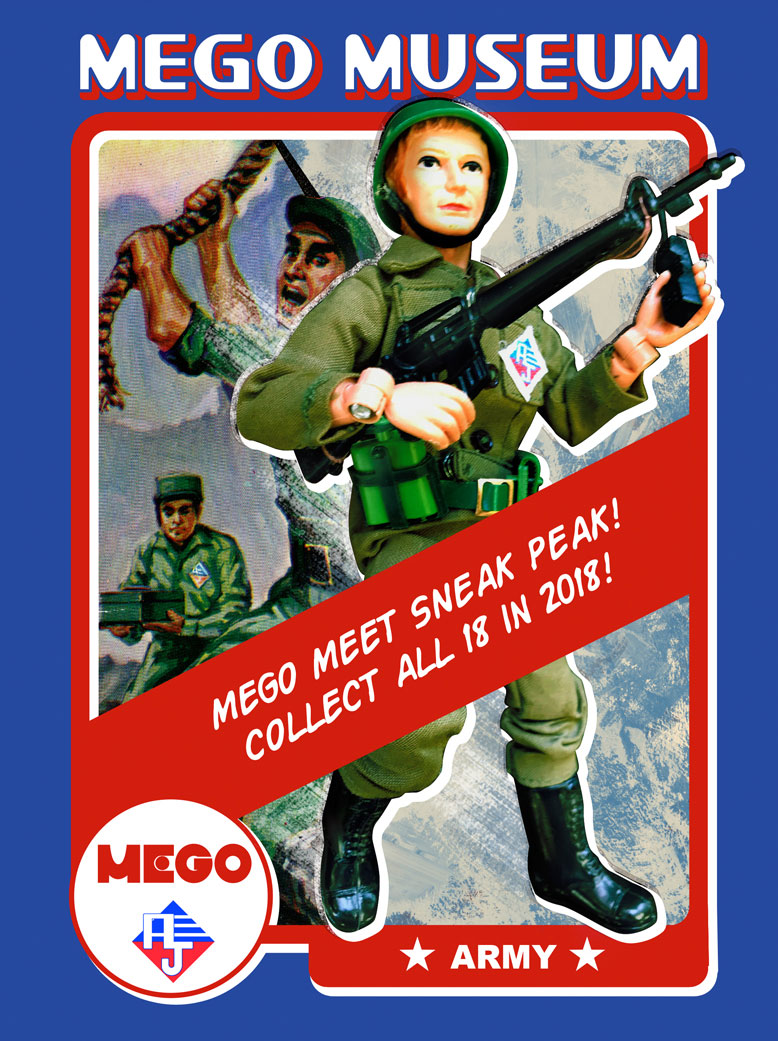 MegoMuseum in conjunction with Castawaytoys.com plans to release a set of all 18 Action Jackson outfit cards in 2018. More details will follow but the sneak peek card will be available to all visitors of Mego Meet 2018 free of charge while supplies last.
Card artwork will be done by Robyn Adams, who has worked her magic on over 100 Mego Museum Trading cards and stickers.
About Mego Meet:
Mego Meet 2018 is June 1st & 2nd – Columbus, Ohio
This is the Mego Collector gathering of the year!
Special Guests:
Mego CEO Marty Abrams and Paul "Dr. Mego" Clarke giving a special announcement on the future of Mego Corporation.
Special appearances by a 1966 Batmobile and a real live Joker Van!
Packed Dealers area filled with toys vintage to modern.
Mego Meet 2018 will be held June 1st – 2nd in Columbus, Ohio at the Courtyard by Marriott Columbus West. This will be our fourteenth year, and I am pleased to announce that we FINALLY have found a facility that works for us and can hold all of us in one large room. The hotel is at 2350 Westbelt Dr, Columbus, OH 43228, USA
Registration is open now – Meet admission is still only $25 and still includes family; tables remain an additional $40.
Tickets will be ten dollars for Saturday only and include your entire family.
Come to Mego Meet because you deserve it!
http://www.megomuseum.com/megomeetmain/megomeetmain.shtml