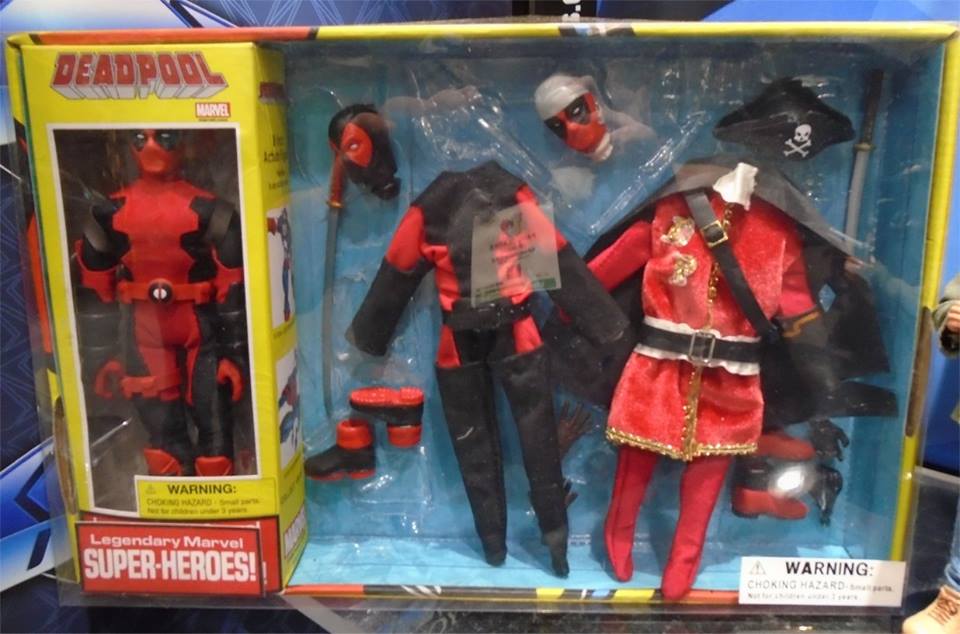 Toy Fair had it's share of surprises this year as Diamond Select Toys revealed the packaging for the previously announced Punisher set (which is available to order here) and we were all pleased to see that Frank will indeed be packing heat.
However, the bigger surprise is the announcement of a second DeadPool set featuring three new incarnations of the "Merc with a Mouth" including a pirate edition. Deadpool has had something of a stellar year and his previous set was a hit, so I'm not sure it should come as that big of a shock.
Photos courtesy of Paul "Dr Mego" Clarke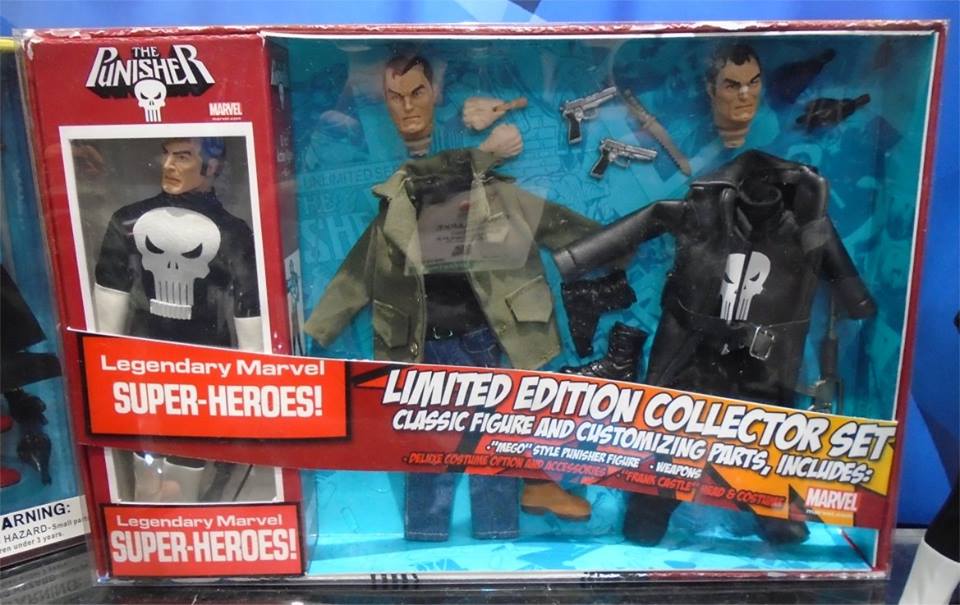 Discuss this find on the Mego Museum Forum.
Now Available Mego Museum T Shirts and Merchandise. All proceeds go toward the Museum Server fees. Click on the photo to see all of our designs.