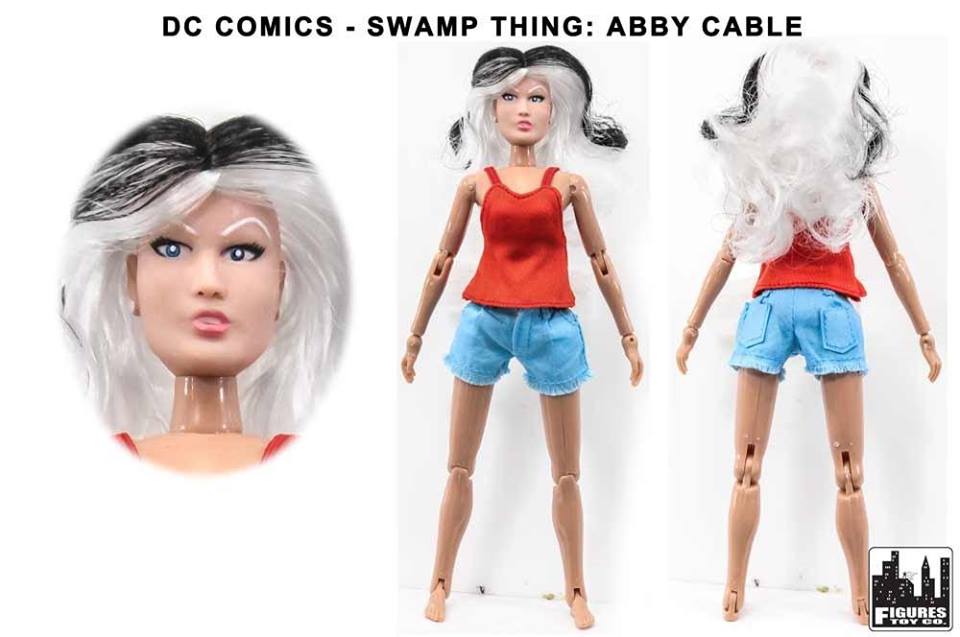 They brought you Batman, Superman, Wonder Woman, and all of your favorites from DC Comics. Now, there's someone (or better yet, some thing) rising from the dark depths over at Figures Toy Company. Get set for their latest retro series, featuring the monstrous Swamp Thing!
A cult favorite character that had numerous comic book series, as well as animated and live action adaptations, Swamp Thing has been high on the list of "wants" for many years, and now FTC confirms that collectors will get their chance to own the humanoid hero! In addition to Swamp Thing, FTC also confirms that Abby Cable (aka Abigail Arcane, who is simultaneously one of Swamp Thing's best friends and the niece of his arch enemy, not to mention his eventual love interest) will be in the first wave as well!
You won't have to go trudging through the muck to find these, because they'll be front and center on http://www.figurestoycompany.com upon their release! The popular creature character is sure to be one of the most in-demand offerings on FTC's release schedule, and more information will follow on Swamp Thing and the supporting cast of characters coming with him. Be sure to check out #MMFTCNEWS every Friday for all the latest retro figure reveals and releases, and follow Figures Toy Company on social media for daily updates on everything available from your favorite retro toymaker!