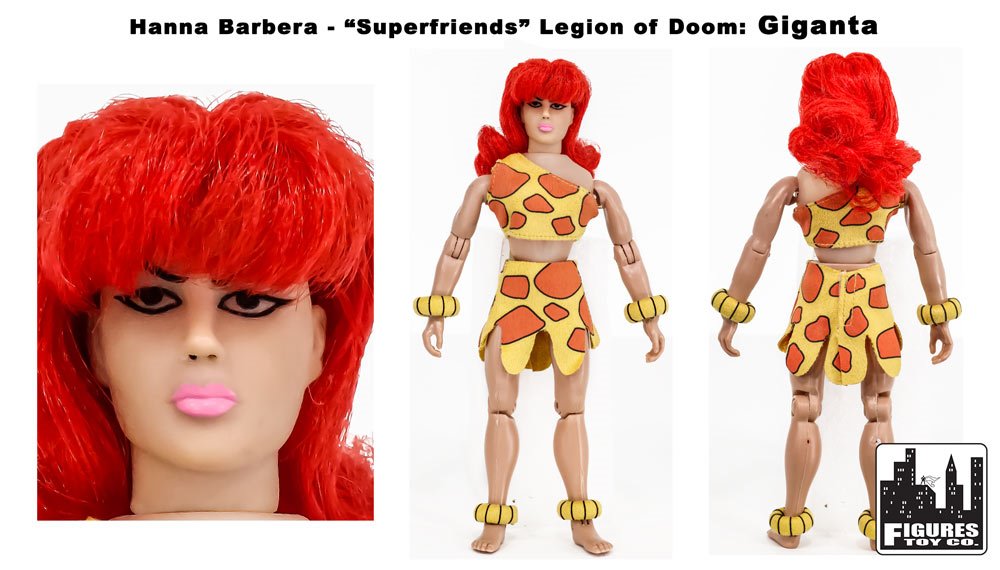 It's a giant sized edition of #MMFTCNEWS this week, as Figures Toy Company is prepared to show off the biggest addition yet to their Super Friends series! We know collectors couldn't wait for news this huge to drop, and it involves a girl who poses a giant threat to our heroes. Today's news is the unveiling of FTC's upcoming Super FriendsGIGANTA figure!
Ever since her name was announced months back, fans of FTC's retro figures have been hoping and waiting for even the slightest peek at the evil powerhouse, and today their wish has been granted! Giganta has been created on the standard FTC 8 inch body (much as her size shifting counterpart Apache Chief was for his figure), and dressed in her trademark tattered loincloth and bangle bracelets! The Legion of Doom's growing roster could spell defeat for the Super Friends, and we're pretty positive that Giganta might be looking for a fight upon her release. Collectors have come up with some really cool display and photo setups with FTC's figures, and with Giganta already riding a wave of popularity in the community, it's a safe bet she'll be showing up in fan photos on the Figures Toy Company social media pages!
Her release date is still TBA, but once she's unleashed, she'll be available at www.figurestoycompany.com alongside the other heroes and villains that appeared on the Super Friends TV show! There are plenty of releases to keep collectors happy until then over at FTC, from the previous Super Friends sets to recent releases like the first series of US Presidents, the exclusive Svengoolie done in conjunction withMeTV, and new figures of characters from the Scooby-Doo crew! You'll also want to keep up with FTC for future releases, as characters like The Creeper, Black Canary, and Hugo Strange will all be debuting during 2019! For all of the latest FTC news make sure to follow their social media, and get exclusive #MMFTCNEWS updates every Friday here at Mego Museum!
Mego Meet 2019 is this June with special guest Marty Abrams! Save the date!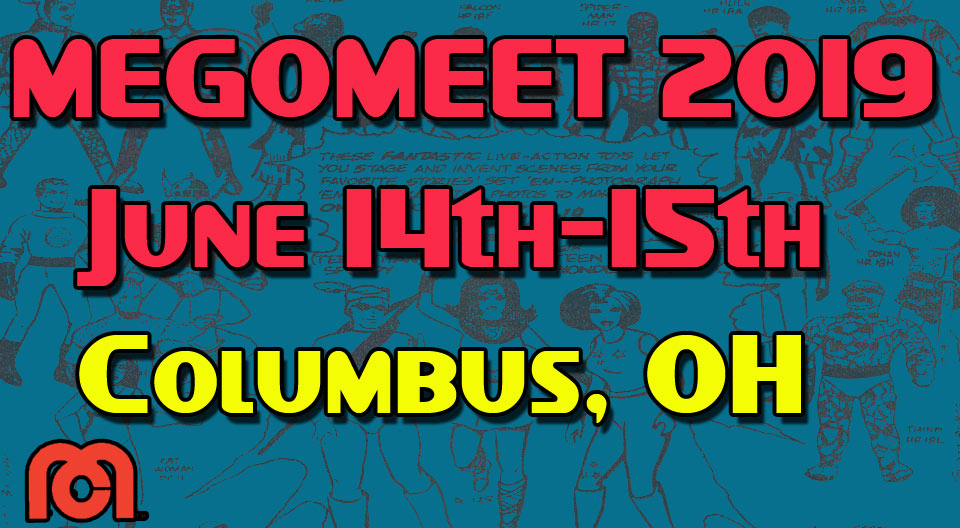 Shop for Mego on Ebay and each click supports us a little bit, thanks!