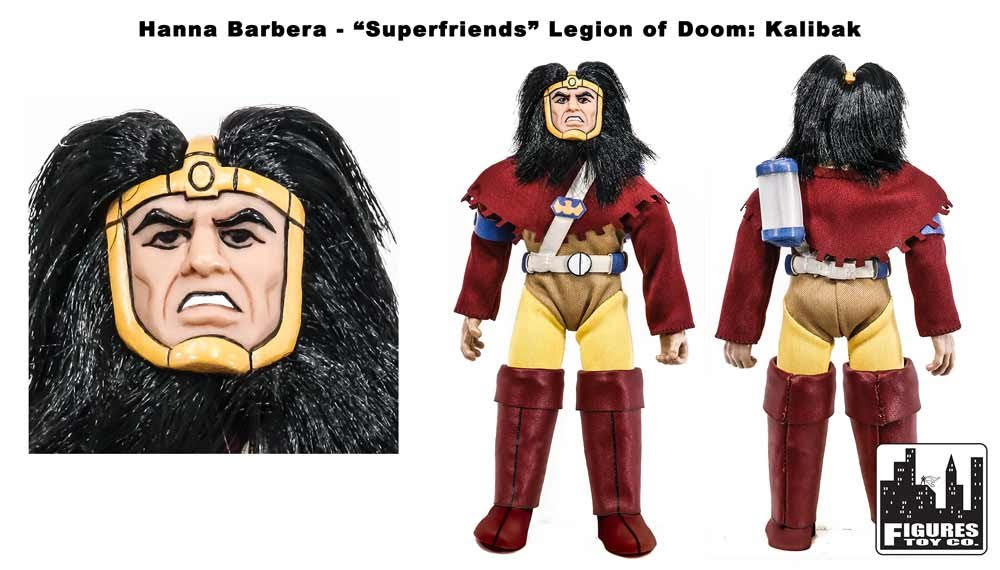 Darkseid is giving fair warning to the fans of Figures Toy Company; his disciples have their sites set on the Super Friends! In previous editions of #MMFTCNEWS, the impending arrival of the uber-villain and his army was mentioned, along with a reveal of the DeSaad retro figure. In today's exclusive update, another member of his army will be shown…the one called Kalibak!
Not only is Kalibak a disciple of Darkseid, but he calls him dear old dad! That's right, the fight against the Super Friends will be a family affair with these upcoming retro figures. Figures Toy Company has captured Kalibak's savage appearance, designing him on the bulkier retro body and paying attention to his monstrous mane. Those details (and the desire for collectors to have all of FTC's Super Friends figures for a complete set) are sure to make him a standout when it comes to collector's interest!
Aside from Kalibak, other names previously mentioned in #MMFTCNEWS that are on their way to FTC include Bane, Deathstroke, Terra, two more Riddler figures, and a whole lot more! Figures Toy Company already has all the latest releases ready for you to order, and that stock includes a new Penguin, two Poison Ivy variants, plus Birdman and his nemesis Number One! Come back next Friday for another update featuring new FTC releases, and make sure to follow Figures Toy Company on social media for your daily fix of FTC news!