In their battle against the Super Friends, will the Legion of Doom finally have the last laugh? They might, now that The Joker is joining the fight! In this weeks edition of #MMFTCNEWS, Figures Toy Company is pulling back the curtain once again, allowing you all to get your first look a new figure of the Clown Prince of Crime, styled after his Super Friends animated appearance!
With a long history as one of DC Comics' most notable and nefarious characters, The Joker is a necessity in any assortment of villains! Over the past several years, FTC has provided collectors with various versions of the man with the sadistic smile, from the retro style of 70's Mego to the beloved Batman Classic TV Series version based on Cesar Romero's starring role as the nemesis of the Caped Crusader! This latest Joker release from Figures Toy Company will surely be heading to the top of every collector's Most Wanted list, and being at the top of a Most Wanted list is a position that The Joker is very familiar with!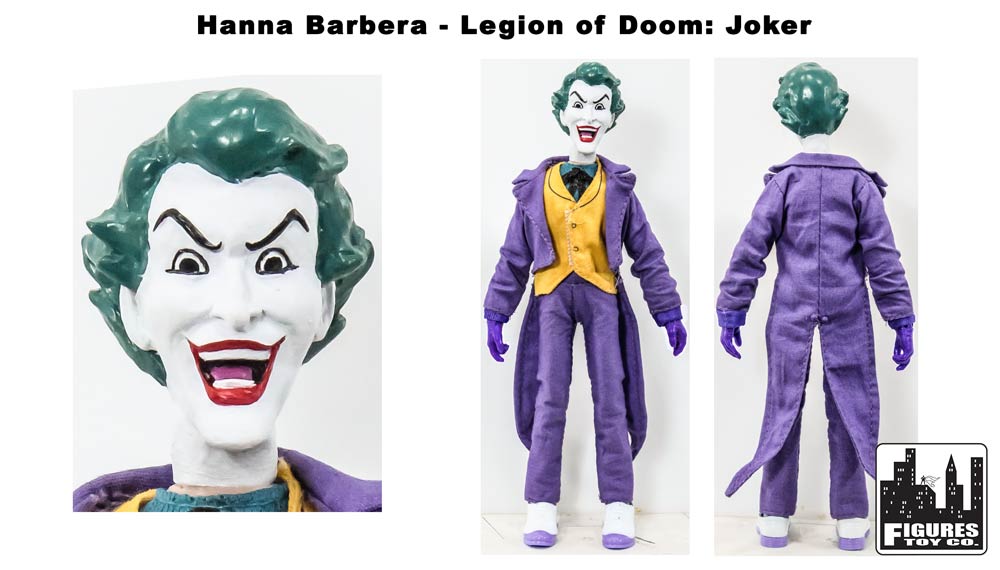 You'll find many of your favorite Super Friends (and their foes) over at www.figurestoycompany.com in stock and available to order now, as well as a host of other items! FTC's wide range of pop culture collectibles also includes figures for The Three Stooges, Stan Lee, KISS, The Monkees, and the stars of Hanna Barbera animation! There's something for everyone at FTC, and even more is on the way, so don't miss the exclusive updates from FTC delivered every Friday right here at the Mego Museum!

Shop for Mego on Ebay and each click supports us a little bit, thanks!
Discuss this on the Mego Museum Forums!