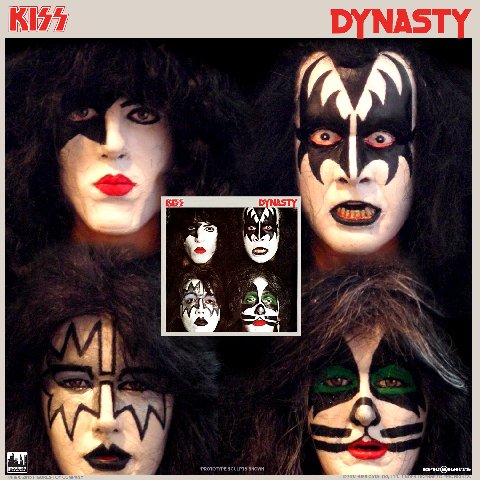 You wanted the Best, you got the Best!  That's right, the long awaited official announcement is here!  Figures Toy Company is proud to announce that later this year, two all new waves of KISS retro action figures will arrive!
The upcoming sets will be based on two of KISS' most popular albums, Destroyer and Dynasty!  Each wave will be costume specific to that era, and just like prior KISS sets, the four band members will be available in both 8 inch and 12 inch form!  No matter what size figures you prefer, Figures Toy Company has made sure that Paul, Gene, Peter, and Ace will be right at home with your collection.  On top of that, these music icons will be rocking brand new head sculpts by Danny "The Farrow" Anniellio.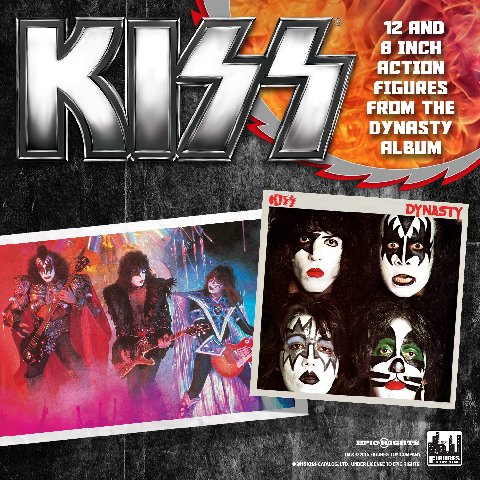 Figures Toy Company is looking at a fourth quarter release for Dynasty and then will follow up with Destroyer sets!  Not enough to make you "Shout It Out Loud?  Members of the KISS action figure army will be pleased to know that there will be MORE KISS news in the coming weeks!  We sure know something, but we're saving that for another Friday.  In the meantime, stay up to date on KISS, DC Comics, and all the other retro action figure lines from Figures Toy Company on their social media, and look for exclusive updates by using the hashtag #MMFTCNEWS!