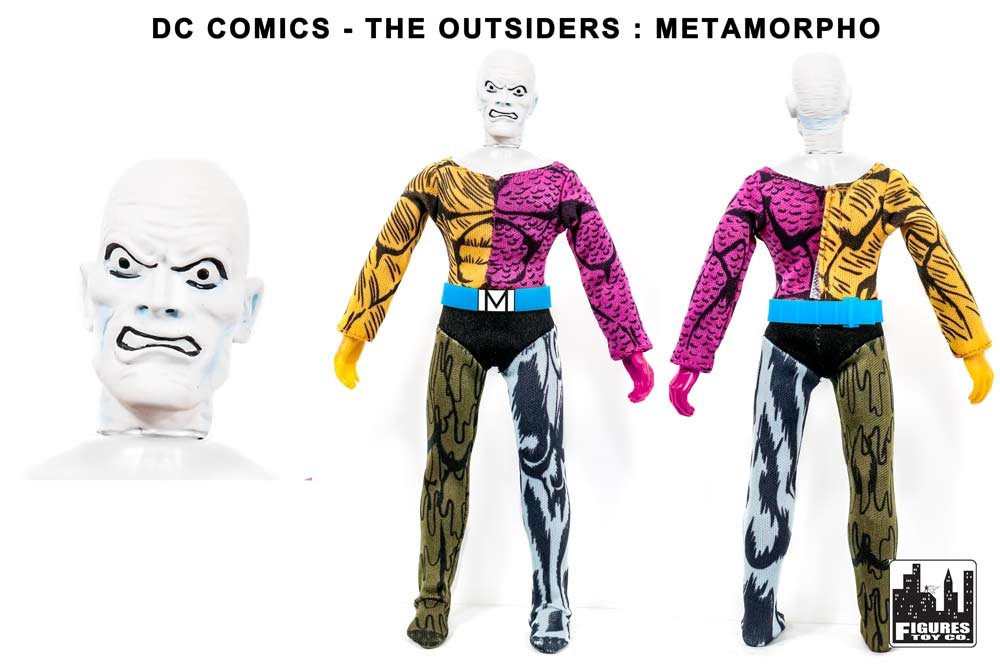 Attention all #MMFTCNEWS readers: be on the lookout for an Outsider who will soon be at home inside the Figures Toy Company warehouse! The previously announced Batman and The Outsiders retro figures series is currently in production, and today's preview is a look at one of those upcoming releases. Feast your eyes on the figure for the shape-shifting superhero Metamorpho!
The colorful hero who controls the elements, Metamorpho is one of the main members of The Ousiders and one of the most recognizable heroes in the whole DC Universe! This figure marks the first time he's appeared in any retro figure series, While his figure won't have the same super powers that can turn him into a seemingly infinite number of objects, it's colorful design (and the novelty of it being his debut figure for FTC) will still make it a standout in your collection!
Metamorpho and more Outsiders are making their way to FTC in the coming months, but collectors won't have to wait long for other new releases! New arrivals are on the agenda for August, such as more figure from FTC's Presidential Series! Check Figures Toy Company in the next few weeks for these new releases, as well as #MMFTCNEWS updates for a full list of who will be made available. As for Metamorpho and friends, look for Batman and The Outsiders to roll out in full force at Figures Toy Company soon enough! To keep up on the latest FTC news, follow all of their social media for more news and previews, and join us here next week for another exclusive headline!