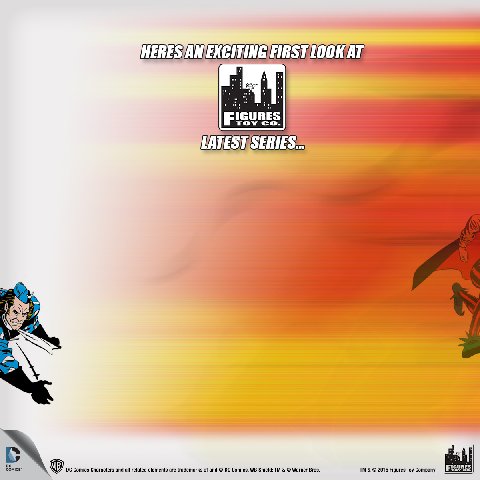 He's raced off the pages of his popular DC Comics series and into the hearts of fans new and old in his hit TV Series.  Now, everyone's favorite superhero with super speed will get his own retro figure series!  In 2016, THE FLASHspeeds into the arms of collectors everywhere when Figures Toy Company unveils the first retro figure series based on characters from the Scarlet Speedster's history!
THE FLASH
Series 1 will bring us Figures Toy Company's first foray into the world of the fast moving crime fighter.  Four brand new, never released retro figures will be available for the first time in this set. Joining the popular hero in his first series will be three of the most reprehensible rogues he's fought.  
Captain Boomerang
,
Captain Cold
, and the sinister
Reverse Flash
will join The Flash, making this first series a must-have for any DC Comics retro figure collector!  All figures feature new sculpts done by sculptor Danny "The Farrow" Anniello, and will be clad in detailed costumes representing their classic looks!
This is one set the fans have demanded, and it's something to look forward to as we race ahead towards the new year!  Don't let The Flash Series 1 pass you by!  These amazing retro figures will surely fly off the shelves faster than Barry Allen can run through Central City, so make sure to stay updated by following Figures Toy Company on social media, and visiting the official web site (
www.figurestoycompany.com
) for updates on what is sure to be one of the most popular lines of 2016!