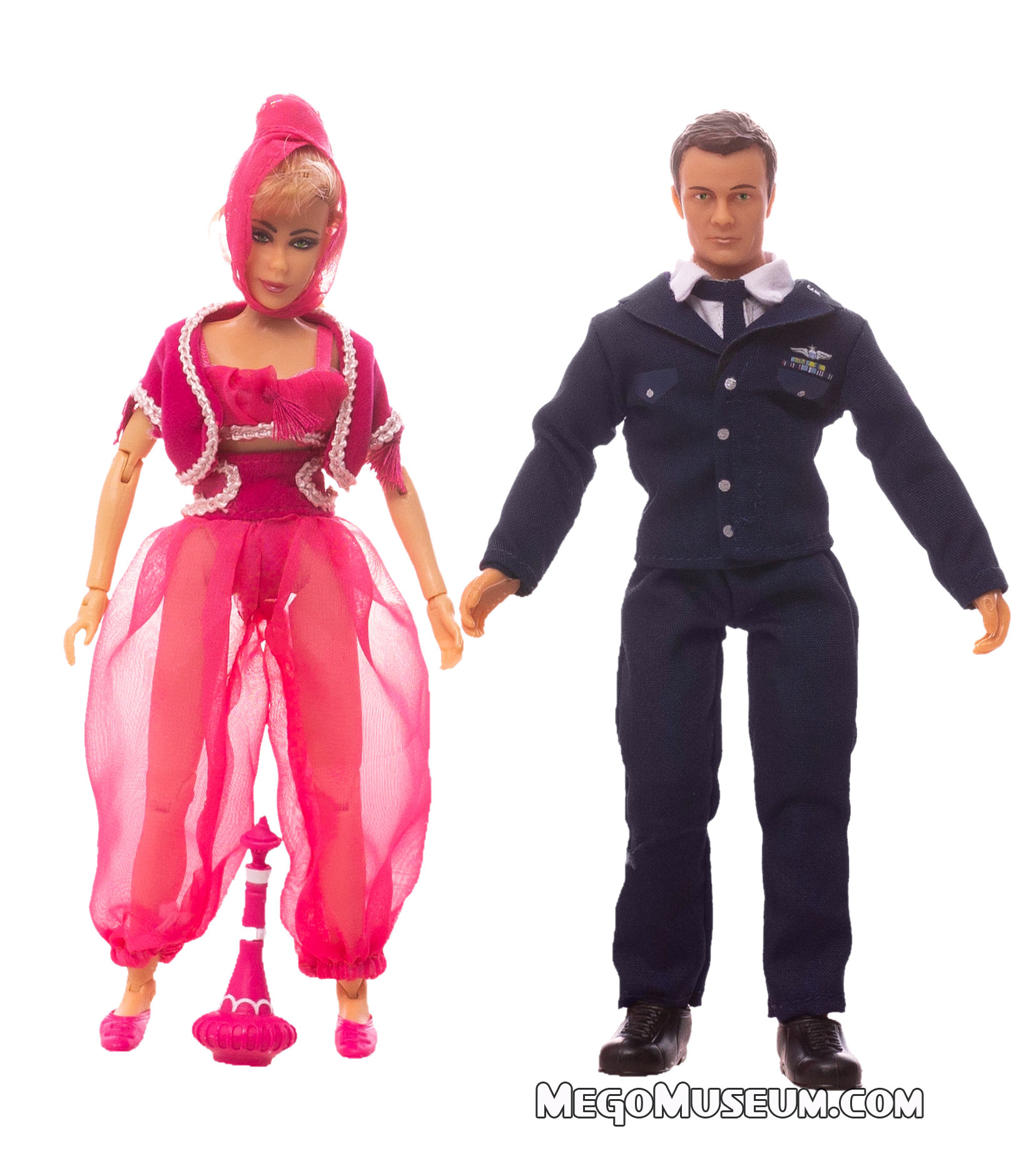 Thanks to the generosity of Mego Corporation, we are given inside access to what will be sold at booth 830.
The "Marty Abrams Presents Mego" TV Favourites Jeannie two pack will retail for $29.95 at Target stores this month.
If you're attending SDCC, DO NOT MISS the Mego panel with Marty Abrams and Joe Namath on Friday at 1 pm PST in room 32AB.
The Mego booth at SDCC has a very LIMITED SUPPLY of these, so make the Mego booth your first destination to ensure you're not left out. The rest of us will have to wait a week or so until Target makes them available.