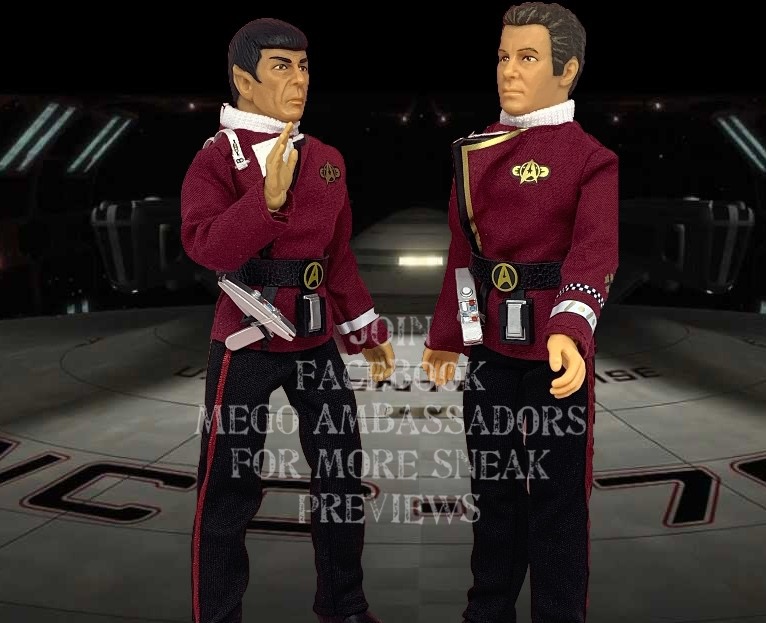 We've got another fun surprise from Mego, the first reveal of Kirk and Spock from the upcoming Wave 7 Star Trek line. This isn't the classic Kirk and Spock head sculpts either, these are beautiful new versions to reflect the characters in their middle aged glory, look at that Shatner hair, LOOK AT IT! It's glorious!
Also note the movie era phasers and communicators, magical.
You can Pre-Order Wave 7 at Entertainment Earth!
Many thanks to mego corporation for this wonderful reveal, if you're not already a member of Mego Ambassadors, their facebook group, considering joining for exclusive sneak peeks and one on one interaction with the folks at Mego.