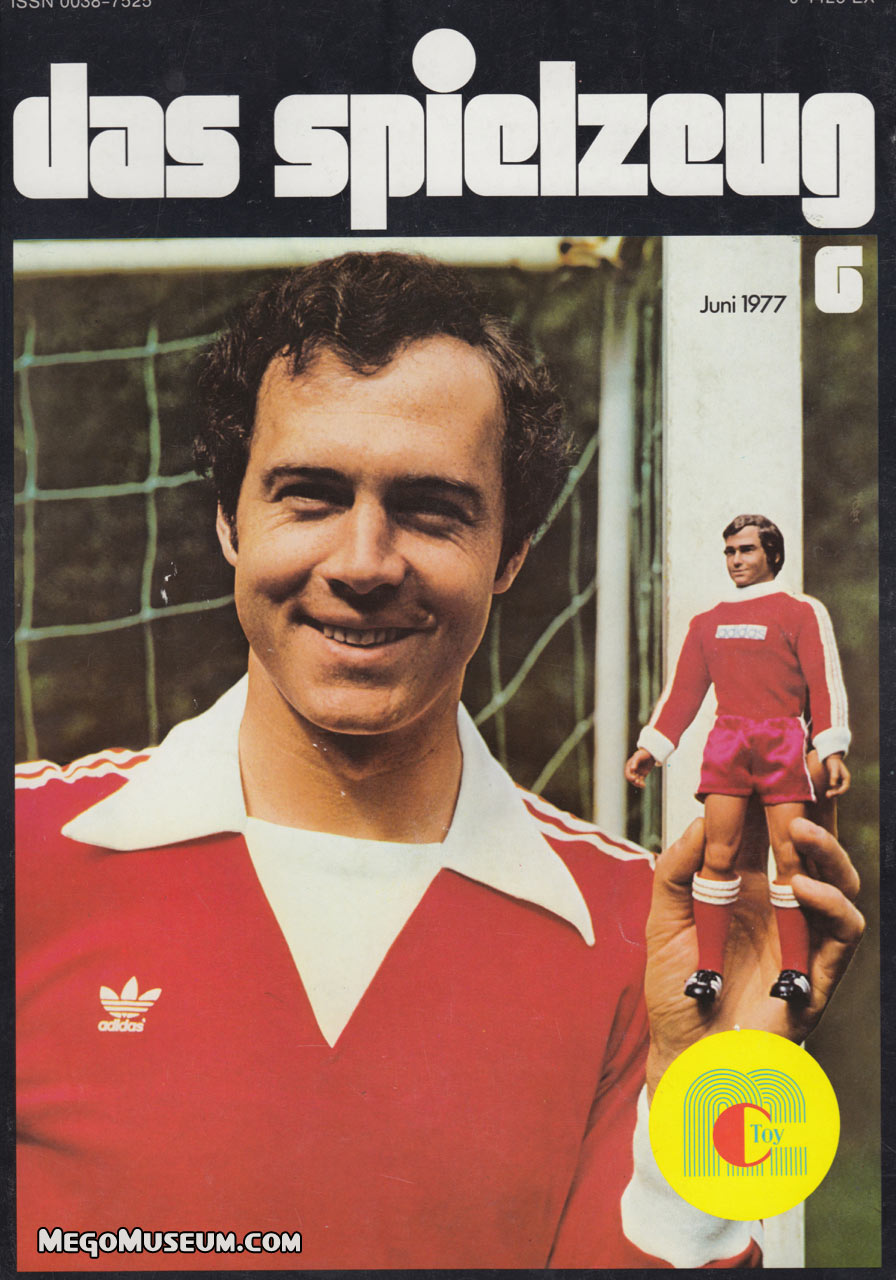 Following up on our piece about Mego's large presence at German Toy Fair last month here is another wonderful bit of Foreign Mego love in the form of this German toy industry publication with celebrated Soccer star Franz Beckenbauer holding his Mego/MC Toys likeness.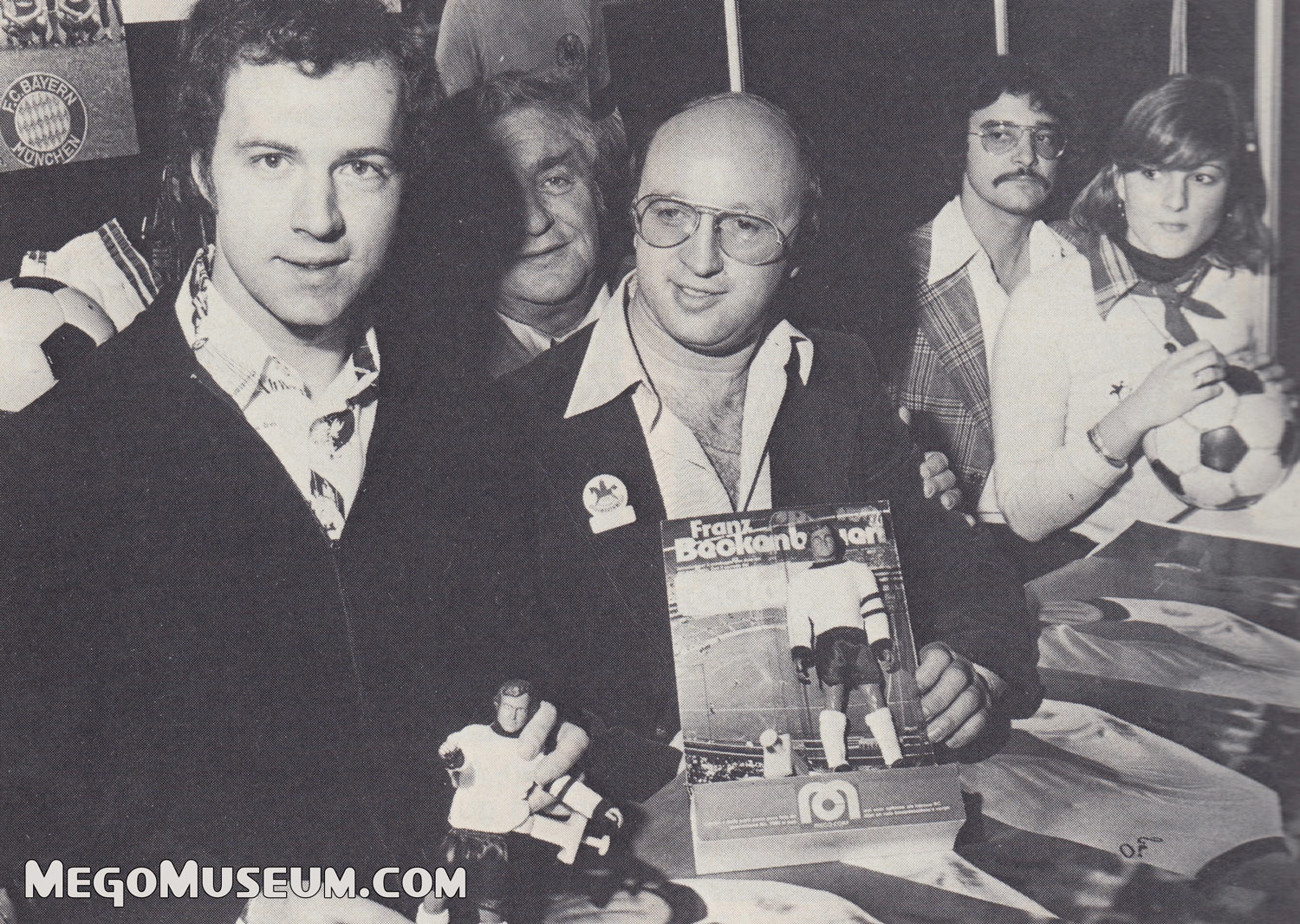 Above is Beckenbauer, Mego founder D. David Abrams and MC Toys Peter Wollmann. The article also mentions that Mego President Marty Abrams and VP of R&D Neal Kublan were also in attendance at this major event.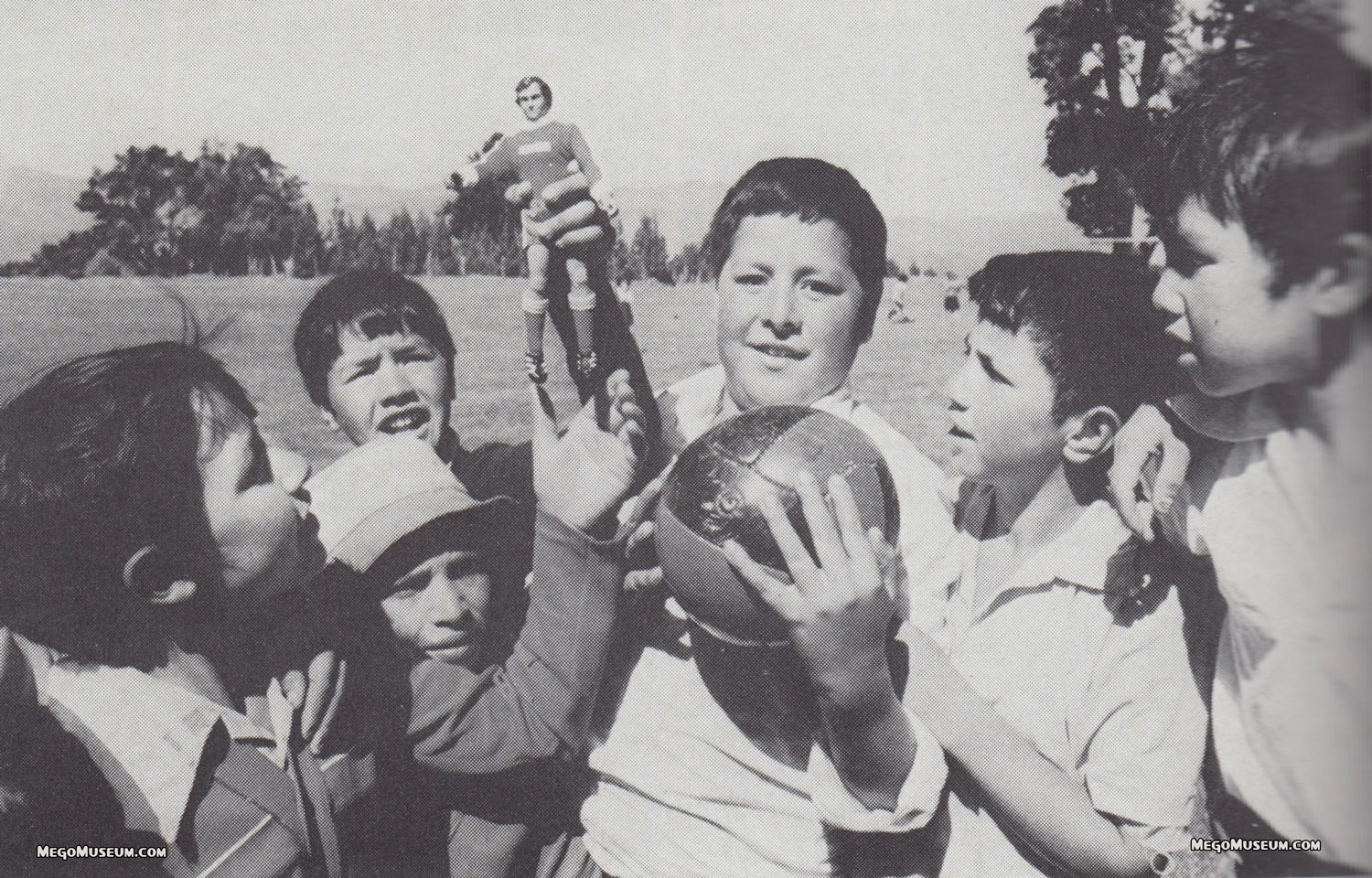 While Soccer isn't a major draw in the United States, the doll caused something of an international stir for Mego/MC Toys as evidenced by this news photo of South American children holding the Beckenbauer doll.

Shop for Mego on Ebay and each click supports us a little bit, thanks!
Discuss this on the Mego Museum Forums!
Like the Mego Museum on Facebook